The Definitive Guide to Revenue through Measurement
Semester 2, Online Class (13 Credits)

Self PacedThe Business Blogging Course is for any business looking to add blogging to their overall marketing strategy. The course discusses the role of blogging, time requirements, methods of monetization, purpose and platforms. It also covers the strategies required to achieve search engine leverage.
BZB201 Module 6: Tracking Your Activities Online
BZB201 14-1: Webmaster (3 cr.)Google Webmaster Tools is a great tool to help move our sites forward. You can track a variety of things inside its doors:
Website health tracking
Keyword ranking tracking
Click through rates
Rich Snippets compliance
BZB201 6-1A: Where are your Keywords Ranked?BZB201 6-2: Analytics!!! (3 cr.)
Why did my traffic drop?
How many people visit?
Who is buying my products?
Am I getting local traffic?
How do I improve this page?
Why are they leaving my site?
BZB201 6-3: Community Engagement (14 cr.)
Blog comments, likes, tweets, shares
Google Alerts
Pinterest Statistics
Email Questions
Facebook Statistics
BZB201 6-4: Trackable Actions (3 cr.)
URL's
Phone numbers
Guest blog posts
Link Shorteners
Amazon Book Sales
BZB201 6-5: YouTube Analytics 101BZB201 6-6: YouTube Analytics 101BZB201 6-7: YouTube Analytics 201BZB201 6-8: YouTube Analytics 201BZB201 6-9: Assessing Holiday Campaigns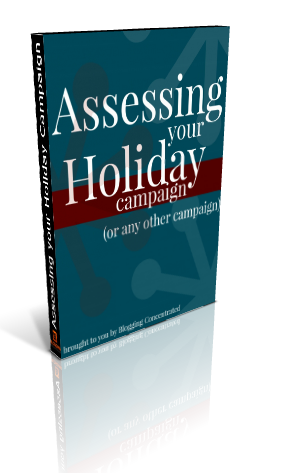 BZB201 6-10: Track Your Calls To ActionAnalytics and tracking come in many forms. Be proactive and use the CTA Post Tracker to keep track of your calls-to-action on your different posts.Use Rachel's CTA Post Tracker to keep track of what offer is on each blog postBZB201 6-11: See a Live Website Review in Action!Live! Website ReviewBZB201 6-12: How to A/B Test PagesHow to A/B Test PagesBZB201 6-13: How to Set Up Google Analytics FunnelsHow to set up Google Analytics FunnelsBZB201 6-14: How to Set Up Google Analytics FunnelsWebmaster Tools Where are you Ranked?BZB201 6-15: Create Trackable Links in Google's URL BuilderCreating Google Trackable LinksBZB201 6-16: How To Track What People Search For On Your SiteTracking what people search for within your siteBZB201 6-17: Twitter Analytics[s3bubbleVideoSingle bucket="BloggingConcentrated" track="webrev-tweet-speed-analytics.mp4″ cloudfront="" autoplay="false" share="false" download="false"/]BZB201 6-18: What Brands Follow You on TwitterBZB201 6-19: Using Social Analytics[iframe style="border:none" src="https://html5-player.libsyn.com/embed/episode/id/3681499/height/100/width/380/thumbnail/yes/theme/legacy" height="100″ width="380″ scrolling="no" allowfullscreen webkitallowfullscreen mozallowfullscreen oallowfullscreen msallowfullscreen]BZB201 R: Module 6 Review (3 cr.)