Welcome to BC Circles
WHO IS LEADING THE DISCUSSION?
Dan Morris
Dan R Morris, the founder of Blogging Concentrated, has been working online since 2008 when he got involved with the marketing of an antioxidant nutritional supplement through web, radio and TV infomercials. His work offline in marketing, sales, project management, commercial real estate development, international business acquisition and as an online marketing consultant combine to make him a tremendous business mind.
He is considered a blog revenue coach and has worked with hundreds of web publishers on increasing their income. Dan runs several blogging mastermind groups, does one-on-one consulting with bloggers and has created a variety of products to make bloggers smarter.
His main goal is to teach bloggers who to create leverage in their business so they can grow and remain excited about blogging.
Dan speaks professionally nationwide at education-based blogging conferences, teaches brands how to work with bloggers, runs private mastermind groups, offers private consulting, proctors FreeWeeklyMastermind on Facebook, authors LettersFromDan.com, guest posts as often as he can and does the best he can to support his amazing wife and 4 kids. .
Rachel Martin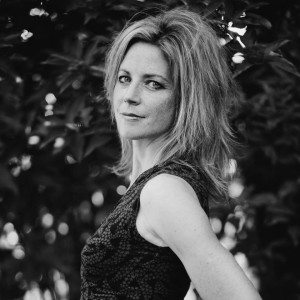 Rachel Martin, who you'll see rarely sitting down at each event, is a partner of Blogging Concentrated and the writer behind the highly successful site FindingJoy.net. Over the past several years Rachel has built a site that averages millions of visitors a month, that boasts a robust community on facebook, and has used her voice to create a successful ebook campaign which has resulted in a physical book deal with Morgan James Publishing.
Rachel has spoken nationally at various events. She speaks on not only blogging, voice, and marketing, but also motherhood, Celiac Disease, and living an intentional joy-filled life. She's been active in the blogging community, has worked with numerous brands from Fox Pictures, Disney, Oreck, Udi's Gluten Free, Gatorade, and more, and has truly discovered the balance of working with brands while preserving messaging and branding.
She's a featured writer for The Huffington Post as well as several magazine columns. Many article have been syndicated in newspapers across the county. Her articles have also been featured on Parents.com, WhattoExpect.com, Dr.Greene.com, iVillage Australia, SheKnows, Blogher, and more. In it all, Rachel strongly believes in living each day intentionally, capturing the power of the human spirit, and loves working with others to help cultivate and realize vision and potential.

Featuring Crystal Collins
Crystal Collins, founder of TheThriftyMama.com and Healthy Green Network, first started her website in 2008. Within her first year of blogging, she was making a full-time income through affiliate revenue, advertisements and more. She was named a Savings.com DealPro in 2009, and has continued to retain that title every year for her love of helping people live healthier and lead better lives on a budget.
After a year of blogging, she joined forces with three other bloggers to start the Savvy Blogging Summit, a blog conference to help bloggers turn their blogs into a business. The conference took place every year until 2013, when they held their last event.
In addition to this Crystal has also written several ebooks, co-created the Marketing Calendar Blueprint, and now she contributes to websites such as Savings.com, AJC.com, ClarkHoward.com and Huffington Post.
Crystal is passionate about helping people live healthier on a budget, and has spoken on the subject at events such as Digital Atlanta, Type-A Parent, Savvy Blogging Summit, Stonecroft, Smart Money Chicks and also events hosted by Whole Foods Market.
She has worked with and continues to consult and work with brands such as Savings.com, Whole Foods Market, Seventh Generation, Nature's Path, Selina Naturally, Valpak and more.
WHAT'S IN THE CURRICULUM?
We worked a lot on mindset, CEO thinking, knowing your customer and bringing them to your front door in BC Sequoia.
Now that the customer is here, what do we do?
Communication Strategy: How to use Newsletters and Email Campaigns

Step-by-step guide to selling products. Every step and how to do it.

How to write press releases that get media attention

Learn to transform what your readers are saying and doing into blog posts, products and community

Turning audience demographics into Sponsor money

Harness #1 secret to great leaders: People buy why you do things before they buy what you do

Live: Let's create a product and sell it on our sites without a shopping cart or fancy technology.

Learn to craft the story to increase engagement, page views, and produce loyal readers

Fiduciary responsibility: How to be the leader everyone trusts

Exploring the intersection of your reader's likes and your loves to find the sweet spot of community

How do I use copywriting to increase likes, shares, pins, retweets, opt-ins, and sales
How do turn these customers into fans and into cheerleaders? We're going to spend the entire day perfecting that. When you go home at the end of the day you should have a strategy in place, emails written, an idea of where you're going AND a product you can sell. . . immediately.
WHERE ARE WE GOING TO MEET?
In each city our goal is to find a tech start-up who would love to host the event at their space. We've met in cool locations across the country – so if you're looking for normal – this isn't it. We've met at the headquarters of Ahalogy and will be meeting the headquarters of Swagbucks.
When we don't find a tech startup, we do find cool, small companies. In Milwaukee we were in a coffee factory, in Atlanta and Anaheim a co-working space, in Seattle the conference facility of a car wash company, and in Nashville the conference facility of an extermination company. Oh yeah, and no worries about the extras because at each site we're providing snacks, lunch, beverages, and of course, that much needed wi-fi.
I can't tell you how excited we are with our Atlanta location. . . Crystal Collins does a lot of work with Whole Foods and reserved for us their classroom. Brightly lit, good technology and totally different. It's going to be fantastic
This is a Special Offer for the Atlanta Area Home and DIY Bloggers only. Please visit the main Atlanta signup page if you're not part of this group.