YOU MADE IT TO THE GOODIES PAGE, ALLOW US TO EXPLAIN A COUPLE THINGS:

NEW: THIS IS A CRITICAL VIDEO TO WATCH.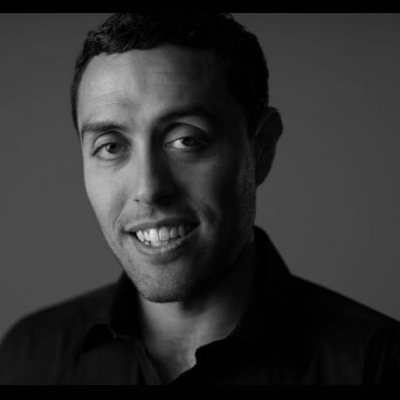 Jairek RobbinsPerformanceCoachUniversity.com
One-on-One Consulting

Jairek Robbins, renowned business coach and international speaker, and his company PerformanceCoachUniversity are offering either a 30 minute Discovery Coaching Session with one of their performance coaches OR a 45 minute Business Growth Strategic Planning session with one of the Business Growth Coaches. That way everyone can get help with what they need more, life or business. ("I found Jairek when I was looking to see if his dad would be part of the Stack. Then I read a couple stories about him and stopped looking for his dad. I just love what he stands for and what he teaches. Please, take him up on this offer" -Dan)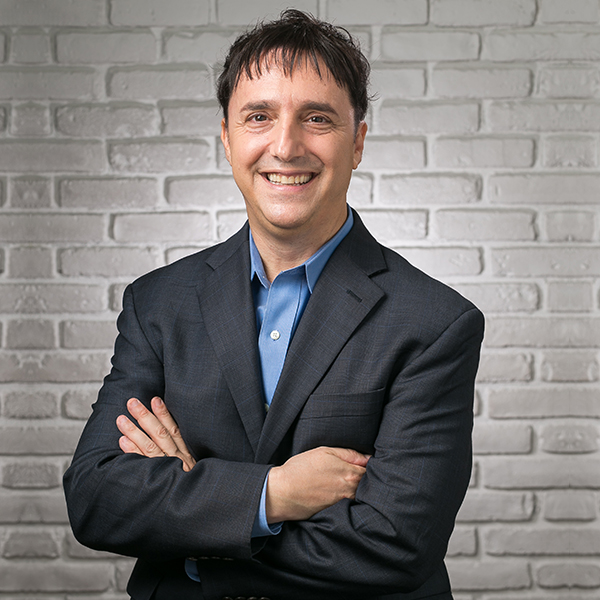 Neal SchafferMaximize Your Social
How to Become an Influencer

Neal is the social media consultant to the world's biggest companies, speaker at over 200 conferences and on almost every continent, and author of Maximize Your Social. Specifically for the BC Stack audience, Neal is inviting you to a live mentoring session on breaking down what it really takes to be an influencer. ("Well, who better to teach this than Neal? When he offered this we said Yes immediately" - Dan)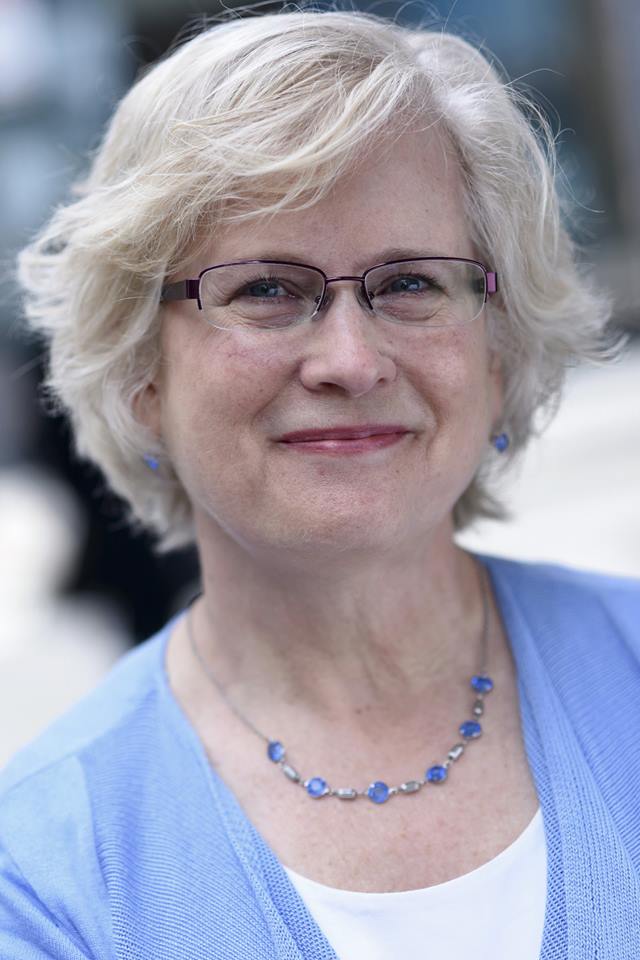 Sandra BeckwithBuildBookBuzz
Build Book Buzz Publicity Forms & Templates

Build Book Buzz Publicity Forms & Templates saves authors and others thousands of dollars in publicist fees by giving them the media relations tools, detailed instructions, and quality samples they can use to generate their own priceless publicity. It was created by a national award-winning former publicist who now teaches authors how to market their books. ("Thousands and thousands of people write books no one has ever heard of. If you're going to take all the time to pen it, you're going to need Sandra." - Dan)
AND JUST BECAUSE WE WANT YOU TO SUCCEED,
3 FREE BONUSES

FREE .me Domain Name

The .com has become the official domain of business, but you need a site for you. Your graduate needs a domain for their resume. The CEO side of you needs a place to detail all your experiences, responsibilities and joys. Through BC Stack, get your own .me domain name free . . . or get it for your graduate. Don't miss out on owning your name.
USE THIS COUPON CODE TO GET A FREE DOMAIN: PgdbK1Tz3QrW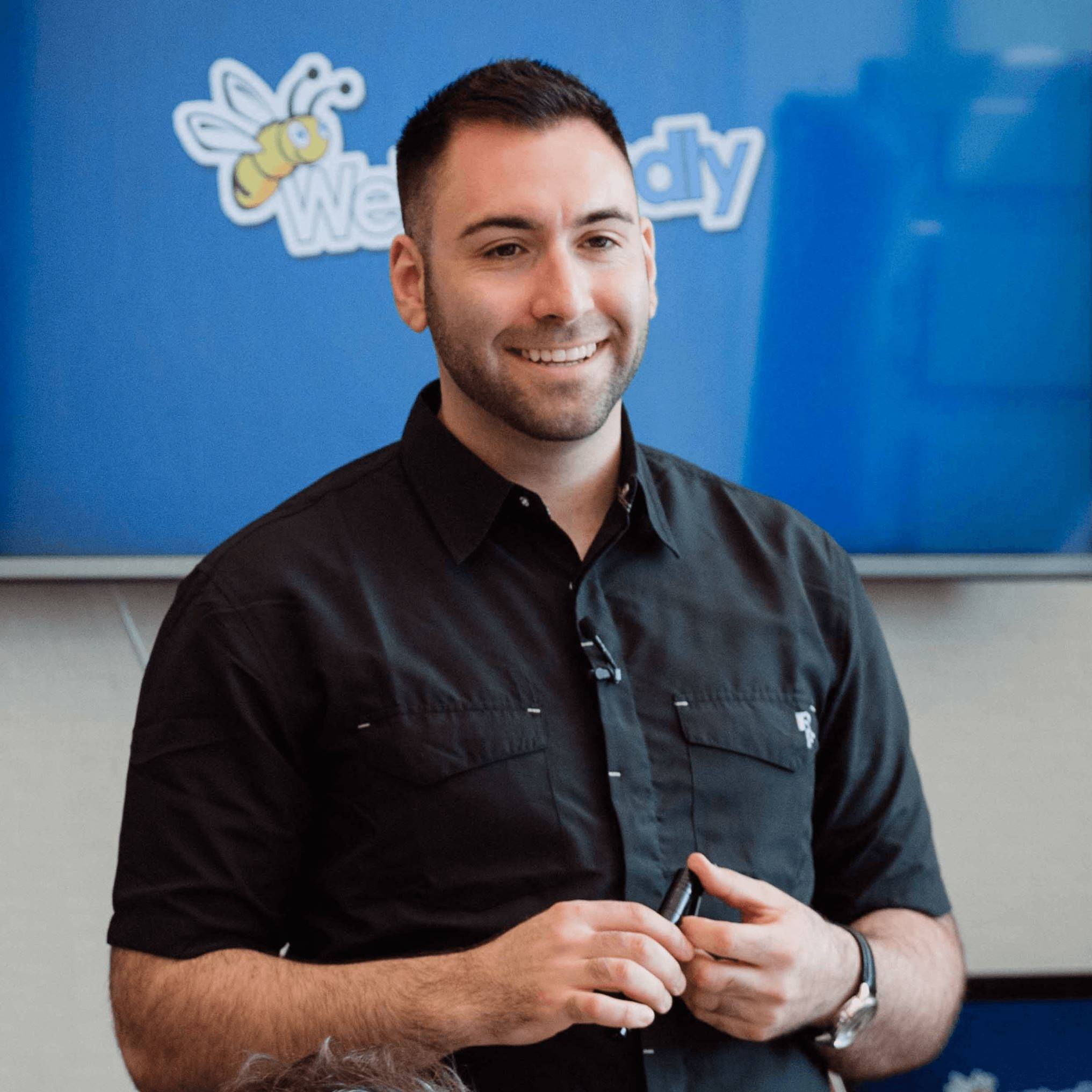 Matt AstifanWeb Friendly
Ultimate Facebook Profits Masterclass

I'm going to teach you how to Grow, Engage and Convert Audiences using Facebook Ads. We're going to talk about crafting ads, maintaining focus, finding the audience, determining audience acquisition cost and lifetime value. And how to win at Facebook. Social Media is now Internet Marketing.

THERE IS A CODE REQUIRED FOR THIS CLASS, IT IS BCSTACK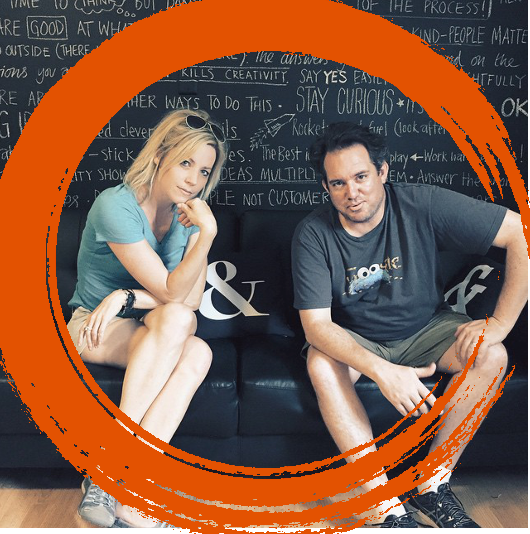 Dan R Morris and Rachel Marie MartinBloggingConcentrated.com
BC eSubscription Business Box (for one year)

For one year we will send a goodie box to your email every month. That box will include an eBusiness ebook (ie branding, messaging, wordpress, seo, analytics . . .etc) along with some fun adds like royalty free music, graphics. And we'll do a business webinar each month . . .including how to put on a BC Stack like product of your own.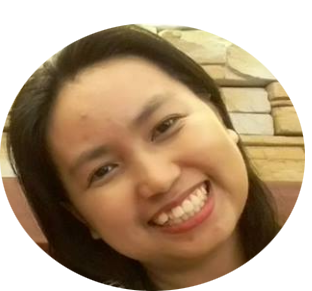 NatashaRiveraMommyTasha.com
Podcast Editing

Have you ever had your Facebook, iTunes or Soundcloud audio program / podcast professionally edited? Natasha is offering to fully edit an episode. Find out how much better it could sound. How much time it could save. And do it for a flagship episode! If you've never been willing to pay for professional editing, now's the time to try. ("Oh my lord why have we waited this long to get things professionally edited? Thank you Tasha" - Dan)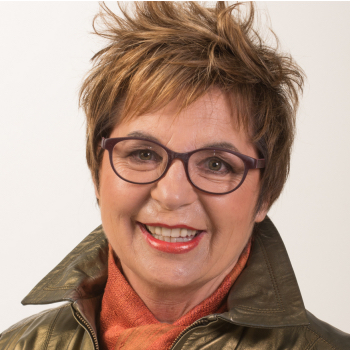 Mary Jaksch

Write To Done
Traffic Avalanche Strategy Course

Mary is the Editor of Write-to-Done and has trained over 5,000 bloggers how to grow their business. In this, her newest course, Mary teaches a 30-day strategy to get streams of traffic to your website—without needing any technical skills. Here is what Rajesh Setty said: After implementing the TRAFFIC AVALANCHE STRATEGY, we got masses of traffic with 1,520 social shares within only 3 days ("Mary is the real deal. She gets real traffic and teaches it. Glad you get to meet her through this product" -Dan)
​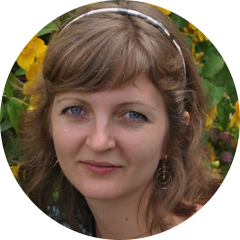 Ann SmartyMyBlogU
ViralContent Busy Bee Account and Reputation Management Course

Ann Smarty is a serial entreprenuer having started MyBlogU, MyBlogGuest, SEOSmarty and ViralContentBee (VCB). VCB is a social sharing platform that helps content creates generate organic buzz around their content by working together with other influencers. Ann is giving BC Stack buyers complimentary access to the premium membership. ("Can you believe Ann Smarty is part of the Stack? Holy moly awesomeness" -Dan)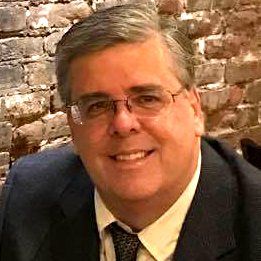 Gene PimentelDomaining Expert
Domain Flipping and Investing: From the Inside Out

In his course, Gene covers all the important aspects of domaining, including Domain Name Speculation, What Risks Are Involved, Domain Liquidity, How to Create a Portfolio of Domains, Domain Name Valuation, Types of Diversification, How to Buy Correctly, Pricing Strategies and a whole lot more. ("Personally, this is the first thing I am going to read. I hate it when I let a domain name or website lapse. No longer will I let that happen." -Dan)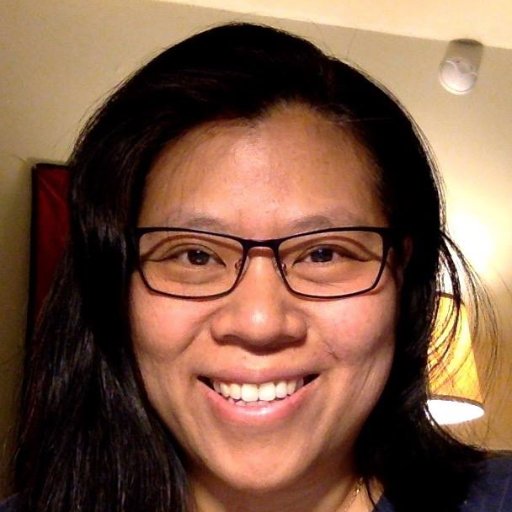 Lynette ChandlerPluginMill
Lifetime Access To One WordPress Plugin of Your Choice.

Lynette has spent her career taking strategies and building tools to make them easier. In this product you get to choose from 44 of our library of plugins ranging from popups to viral quiz makers. ("Sometimes we get so busy on SEO and Facebook we forget to get things that our audience would really love. I'm glad this is part of the Stack." -Dan)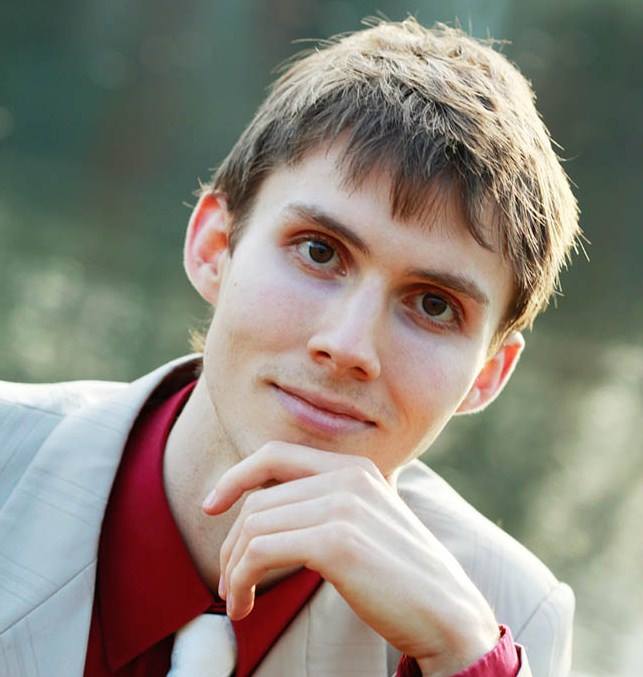 Tom Corson-KnowlesTCK Publishing
The Complete Kindle Publishing Course

Who else wants to know... How To Become a #1 Amazon Bestselling Author By Publishing Your Book On Kindle? There are countless benefits to being a #1 Best Selling Author - from receiving regular cash flow to your bank account, to getting paid for speaking gigs and consulting, the opportunities are endless for bestselling authors. This course is designed to help you write, publish and market your books on Kindle and become a bestselling author on Amazon in as little as one month.
​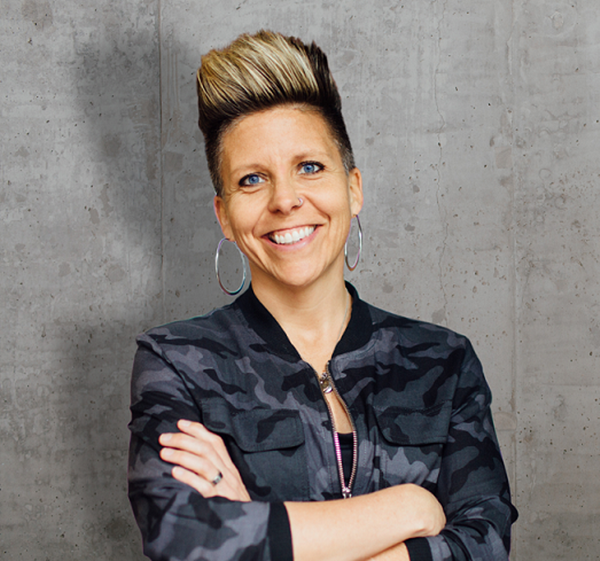 Isabelle Mercier-TurcotteTEDx Speaker & Brand Performance Catalyst
7 warning signs your small business is not set up to thrive - and how to fix it.

Discover the #1 mistake 97% of all small business owners make AND learn the one missing ingredient that has the power to not only transform your business into a fun, highly profitable one, but will also help you create so much more value that prospects and clients will want to work with you; regardless of price. ("Isabelle is 100% on when we work with her. Whether it's a landing page, email conversation, or product she's in 100% on message at all times. Can't top that." -Dan)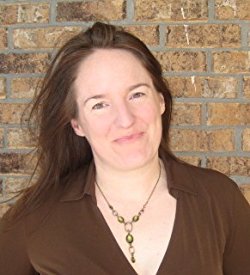 Nicole DeanCoach Glue
Private Coaching Planner

Here is What You Get with the "Private Coaching Planner": You'll get a step-by-step planner that you can sell to your clients, or add as a bonus to your existing coaching programs. No more writing content from scratch or paying a ghostwriter hundreds or even thousands of dollars to help you develop your training content. We've done all the hard work for you, and we've made it super affordable so it's easy on the wallet. Now all you have to do is use it! ("Nicole invented the 4 Hour Workweek. Some other dude just got credit for it. She's a good friend to have because she gets mad at you if you're not working smartly. That's why this product exists." -Dan)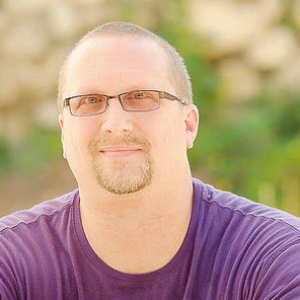 Dan KingFistBump Media
30 Days to Self Publishing: Taking Control

If you've dreamed of writing a book, then don't wait! You don't need anyone else's permission to write that book, and there are people out there who need to read your stories and ideas. Get video tutorials, step-by-step guides, and the templates/samples you need from someone who's been down that road (several times). Dan King of Fistbump Media is a self-published and traditionally published author who has also help many others achieve their publishing goals.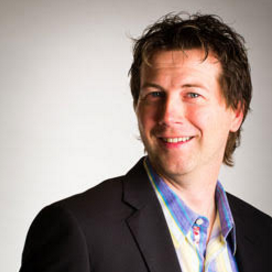 Neil KristiansonEmail Splat
The Triple Loop Autoresponder System

Turn your new email subscribers into money. A step-by-step guide to creating an effective series of welcome emails. With 15 example emails and nearly two hours of video explanation, you'll have your opt-in email series making sales in no time! ("Neil lives and breathes email conversions. I could think of no one better to teach advanced email marketing skills" -Dan)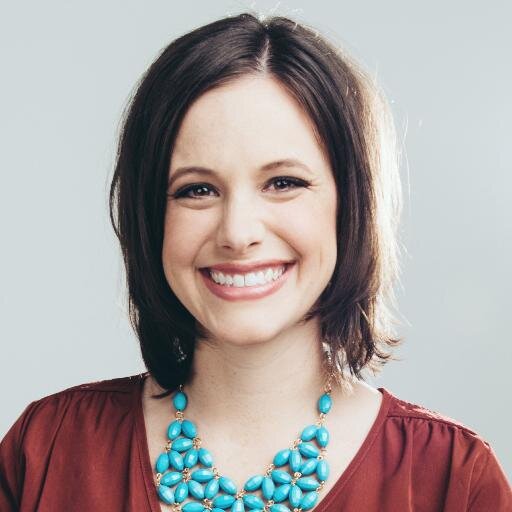 Jessica TurnerThe Mom Creative
Stretched Too Thin: 10 Days to Overcoming the Hustle and Thriving as a Working Mom

For every working mom who has felt overwhelmed, this valuable course is the thing you've been looking for. You'll relate to Jessica Turner's honesty as she provides practical advice and resources you can actually use. Stretched Too Thin includes 10 video modules, an in-depth workbook, a library of bonuses worth more than $150, and access to a private Facebook community of other women enrolled in the course. ("Jessica is a working mom with three kids, has a massive blog and a bestselling book. She's on fire and this course might be her best work yet!" -Dan)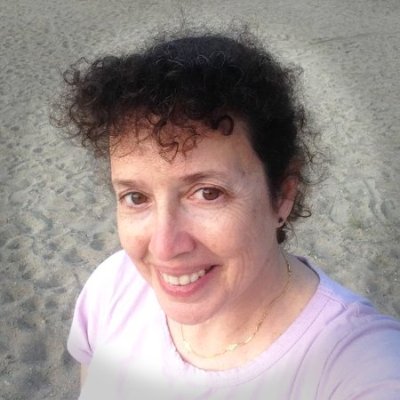 Carol Tice

MakeALivingWriting.com
Small Blog, Big Income: Advanced Ninja Tricks for Profitable Blogging

This e-book takes you beyond the basics and unpacks exactly how I earn multi-six figures with my small-audience blog — and how you can, too. Learn 3 power funnels for getting more signups, new ways to use freebies to make more sales, how to keep your subscribers loyal, social-media tricks for audience-building, and more. The bonus workbook gives you 90 Actionable Tips to Make Money Blogging.


Chad FullertonFullerton Media
Membership Ignition

Membership Ignition is a step-by-step video training course lead by marketing expert, Chad Fullerton. The training will walk you through how to build your own online membership-based business from start to finish. As a BC Stack Customer, you get the Full Course package as well as the Advanced Upgrade videos, which together normally sell for $297. ("I love the idea on being able to look over Chad's shoulder as he shows you how to get this done. Perfect" - Dan)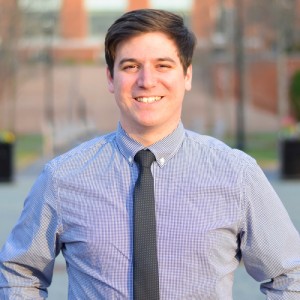 Brian LofrumentoEntrepreneur to Entrepreneur Podcast
Zero to Your First $10K

Brian Lofrumento shows you the exact step-by-step strategy to going from zero dollars and no business idea to generating your first $10K in revenue by selling a product or service that delivers real results to your customers. This course starts at step zero, helping you formulate a business idea that is both viable and profitable, focused around your ideal customer and what results you can get them, and then moves along the sales process to show you how to generate leads and customers in a scalable fashion using the most effective and high-converting online marketing techniques. ("If you're not doing this in your business, I'd make this your first priority" - Dan)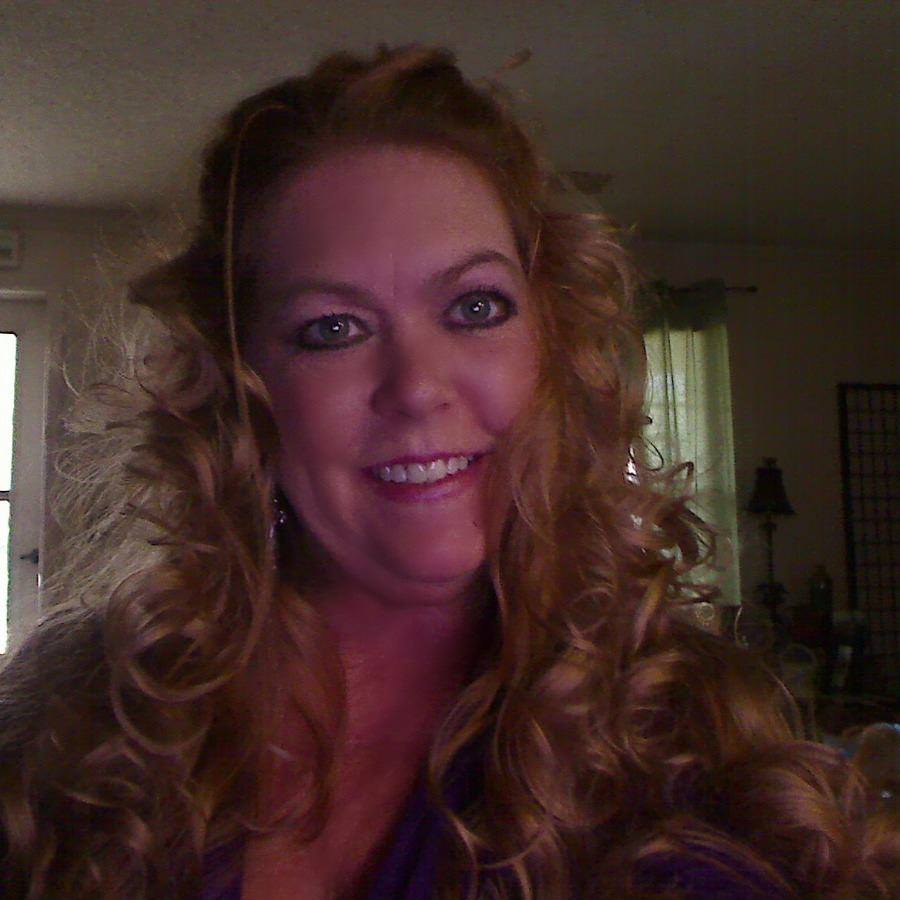 Robin CockrellPajama Affiliates
How to Create and Amazon Affiliate Campaign that Converts

If over 70% of product searches start on Amazon where does that leave you? Let us show you. Learn how to target buyers, select products that convert and make more sales on Amazon. ("Robin is a professional affiliate marketer. Her knowledge comes for a career's worth of experience." - Dan)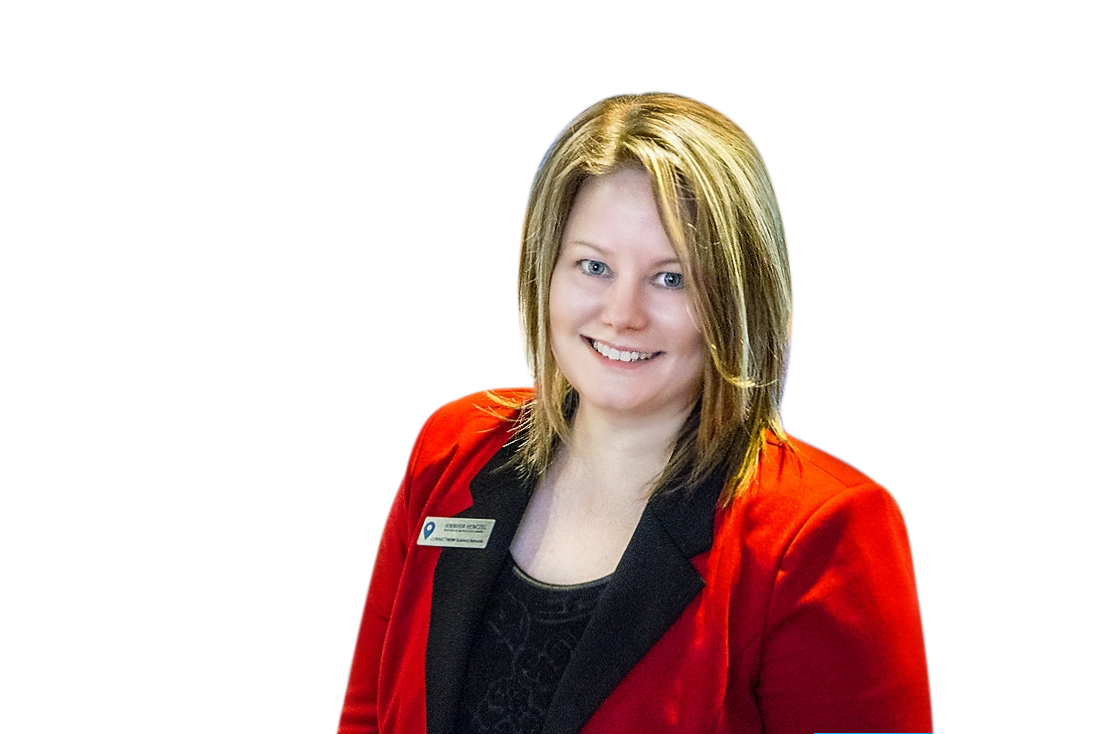 Jennifer HenczelEventBuzz.Biz
Event Buzz: A Blueprint for Filling Your Events and Increasing Engagement

Jennifer has planned and promoted over 400 events in the past 5 years, not just one or two events a year. Now, I want to give you my step-by-step plan. Download my Event Success Plan and Social Media Checklists for Before, During and After Your Events. ("As you know, we have done 30+ events per year. Please don't go it alone. Grab these checklists." -Dan)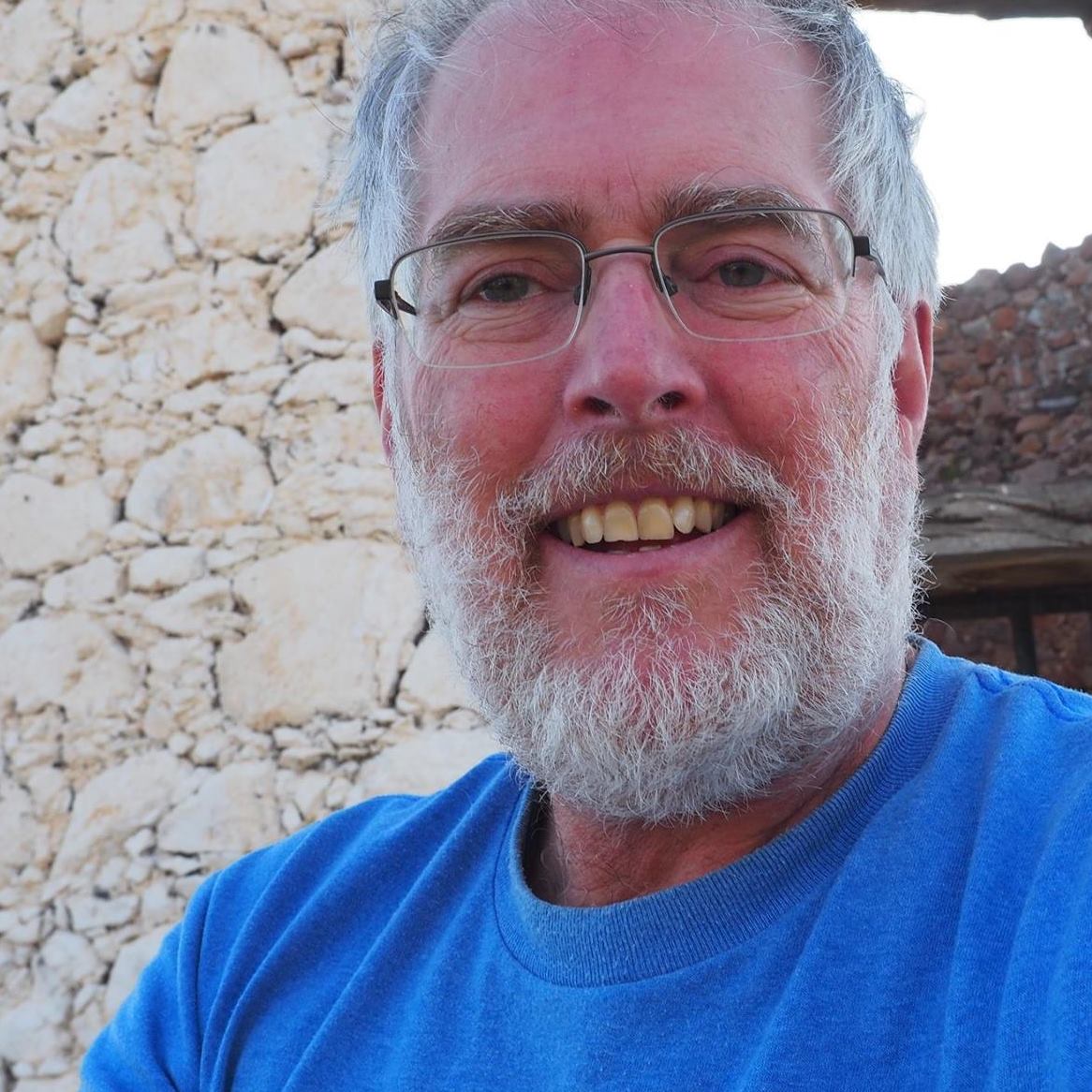 Scott PatonUdemy Course Instructor
Video Podcast: Best Practices for Successful Video Podcasting

Are you ready to film great, viral video Podcasts for your audience? Do you look at your video recordings and wonder how you could get more 'Wow' into them? Trade secrets to make your video Podcast stand out, no matter your equipment. Professional lighting and audio tips. This course is about quality video production in today's instant news environment using the equipment you already have - your smartphone!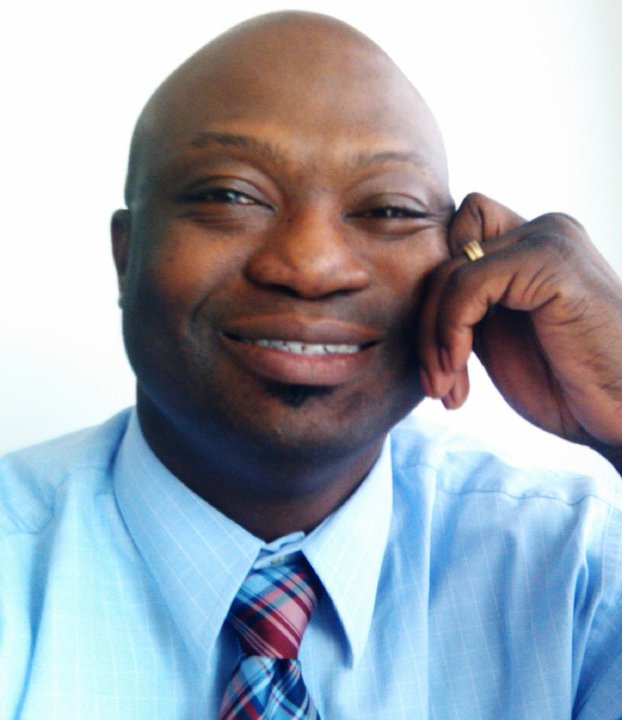 Vernon RossRoss Public Relations
PODCASTING: Ask Me Anything!

Vernon is a top podcaster and works in the industry with companies like Univision, Legendary Films, and Univision to help them launch podcast with Podbean. He's helped launch top podcast like the Critical Role Podcast, Bryony Melon's podcast (She interviewed Prince Harry) and many others.Vernon is offering 30 min of podcast coaching in a ask me anything style where you get to ask him whatever questions you have about podcasting, launching a podcast or monitoring your podcast.Companies pay up to $3k per day for this type of coaching from Vernon but you're going to get it as part of the Stack, a $190 value!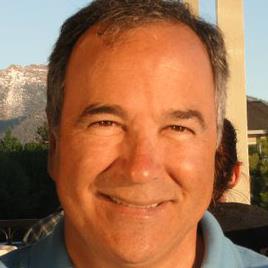 Ted PromodrouLinkedIn Expert
Discover the easy way to attract warm, highly qualifed leads on LinkedIn

LinkedIn profiles have changed and you need to make some change to your profile to get maximum exposure. As we move to a mobile internet lifestlye, it's more important than ever to optimize your profile so people quickly know how you can solve their problems.
Jennifer Ledbetter"PotPieGirl"
Traffic Now Technique (from PotPieGirl)

Inside your TNT training portal, you will learn a unique way I use Bing and another free-to-use site to bring massive spikes of traffic to my sites. I've never come across anyone else online sharing or teaching this method so I'd be very surprised if you're already using this method. ("Jennifer was the most requested person this year to be part of the Stack. So glad she said "yes". -Dan)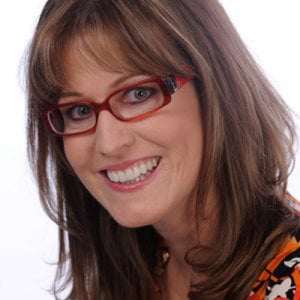 Tawyna SutherlandVirtual Assistant Network
How To Outsource to a VA

If you are looking for less stress and more profits in your business, this ebook's for you. Learn what it takes to outsource your overload business successfully to a Virtual Assistant from the VA Expert herself, Tawnya Sutherland. She'll show you how to figure out what type of VA you need, where to find them, and how to work effectively together. A must have ebook for any business owner looking to work more productively, profitable and most importantly, free up their time to enjoy life.Whether you are looking for a general Virtual Assistant (VA) for the first time, a special project VA, or ways to maximize your existing virtual partnerships this eBook is your ultimate source for information.
Holly McCaigHollyMcCaig.com
Photoshop Your Biz

What if you could learn Photoshop to create your own graphics and printables for your blogging business without being a graphic designer? In Photoshop Your Biz, you'll learn how to use Photoshop to create graphics the easy way that attracts more readers and customers, makes it easy to understand your brand's message, and sells your products and converts new customers. We will create three projects from scratch that include a collage or mood board, a set of social media share graphics, and a printable worksheet. ("If you want your updates to be seen, you're going to need some graphic design skills" - Dan)
You need a code to access this product. That code is BC-Stack2017!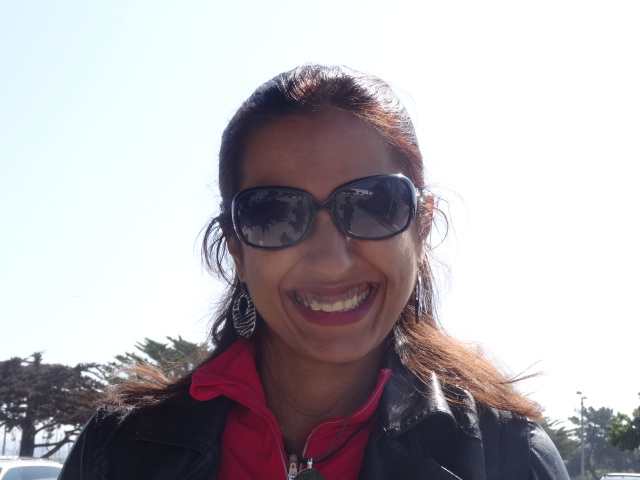 Aysha IqbalUnlimited Income Now
Blogging for Stay At Home Moms

Aysha's guide book that will help mothers (and anyone else) understand why blogging could work for them, and how to get started. This eBook goes through a step by step guideline on what to plan out, what to do, and what resources to use to start their blog off in the path of success. We teach you to enjoy your passion and get results beyond your goals while blogging. You can do what you love, be home with your loved ones and blog for success.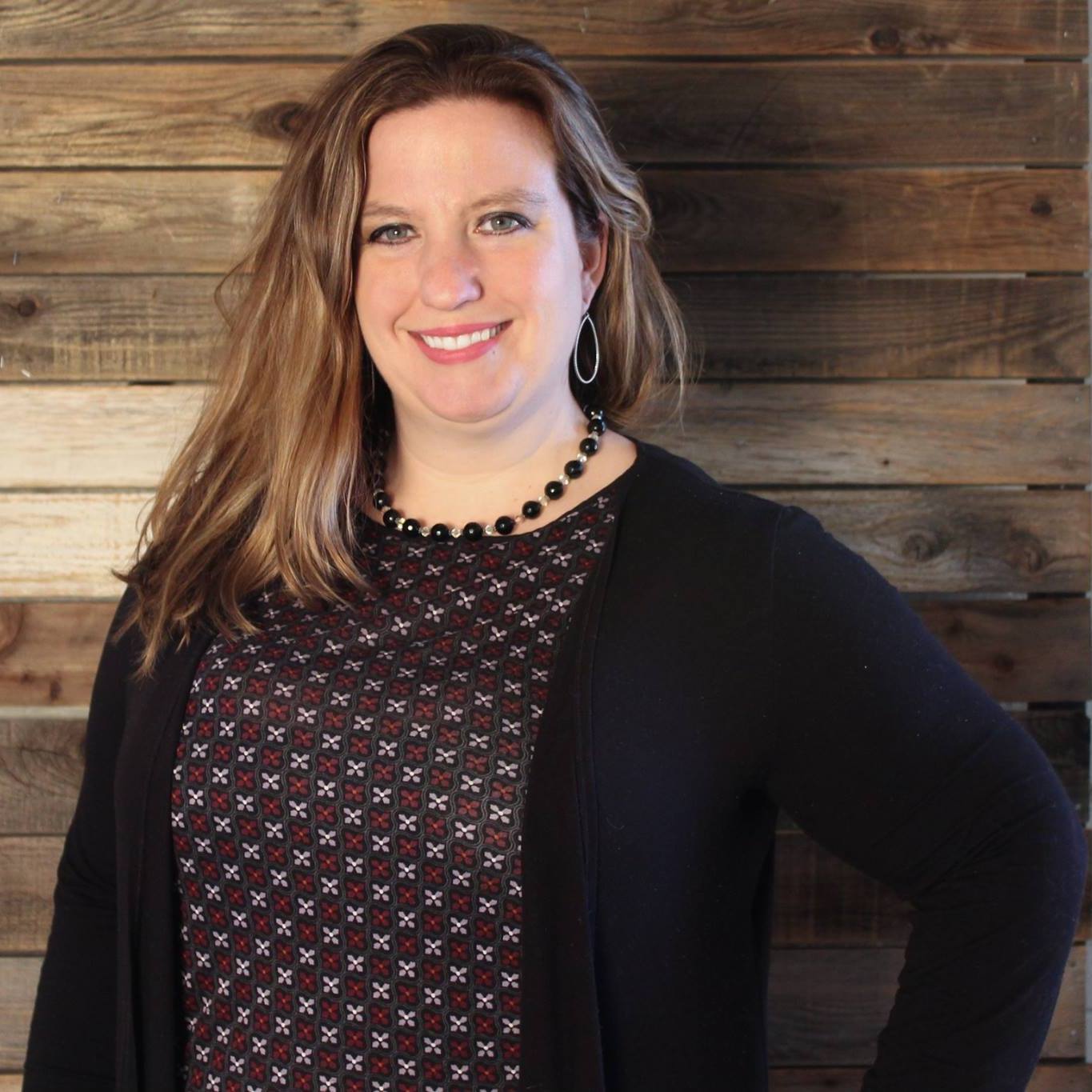 Monica Froese

Redefining Mom
ConvertKit Masterclass: Email Marketing

Leveraging the power of email marketing, Monica grew her business to $10,000/month in just 8 months and collected over 15,000 email addresses from her ideal target audience. Your (potential) customer's email address is a one-way ticket inside the most sacred place...their inbox! In ConvertKit Masterclass, she shows you exactly how to start, nurture, and grow your email list using the ConvertKit platform. With tons of practical tips and actionable advice, you'll be on your way to building a thriving email list in no time!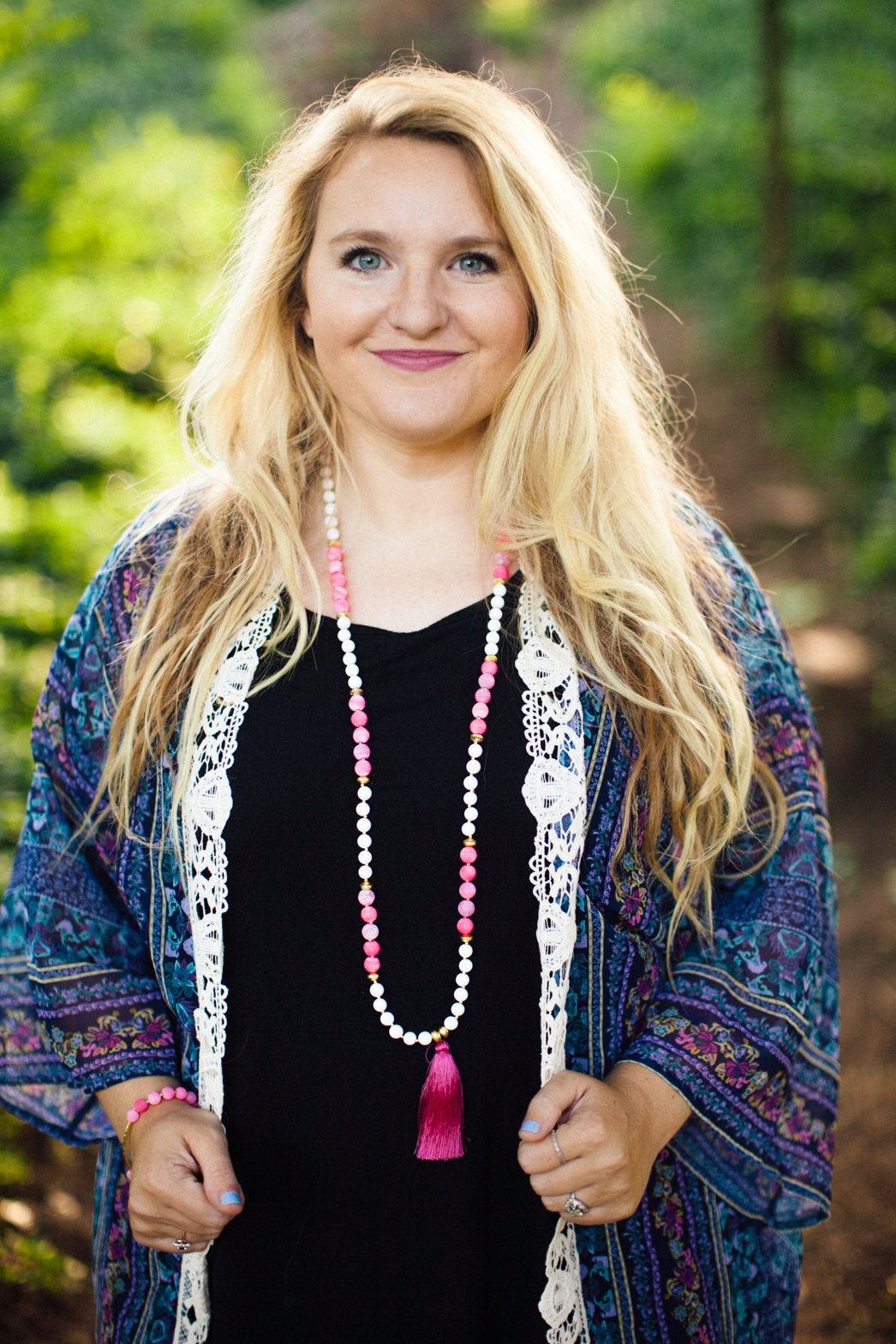 Helene SulaHelene in Between
Hashtag Membership Directory

This hashtag library is the perfect way to find hashtags to sincerely grow your account. Find literally 1,000s of hashtags broken up into easy to manage sections. One of the best ways to gain organic engagement is to use hashtags! Use these to really bolster your account! Hashtags can provide TRIPLE the engagement on your Instagram account. But you need to be using the right ones. These can help.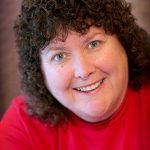 Connie Ragen Green

Online Marketing Strategist
How To Become A Local Celebrity

Connie has been teaching how to become a local celebrity since 2006. So you will be learning the exact strategies, techniques, and methods that worked for her. In fact, you'll have fun in your community as you build your business in a "behind the scenes" way. The program includes 6 modules of learning plus a bonus 30 minute one-on-one with Connie to discuss your business. ("Did you know that Connie duplicated her efforts in a 2nd city and became a local celebrity in two? I've always thought that was awesome." -Dan)
THIS ONE REQUIRES A COUPON CODE = BCSTACK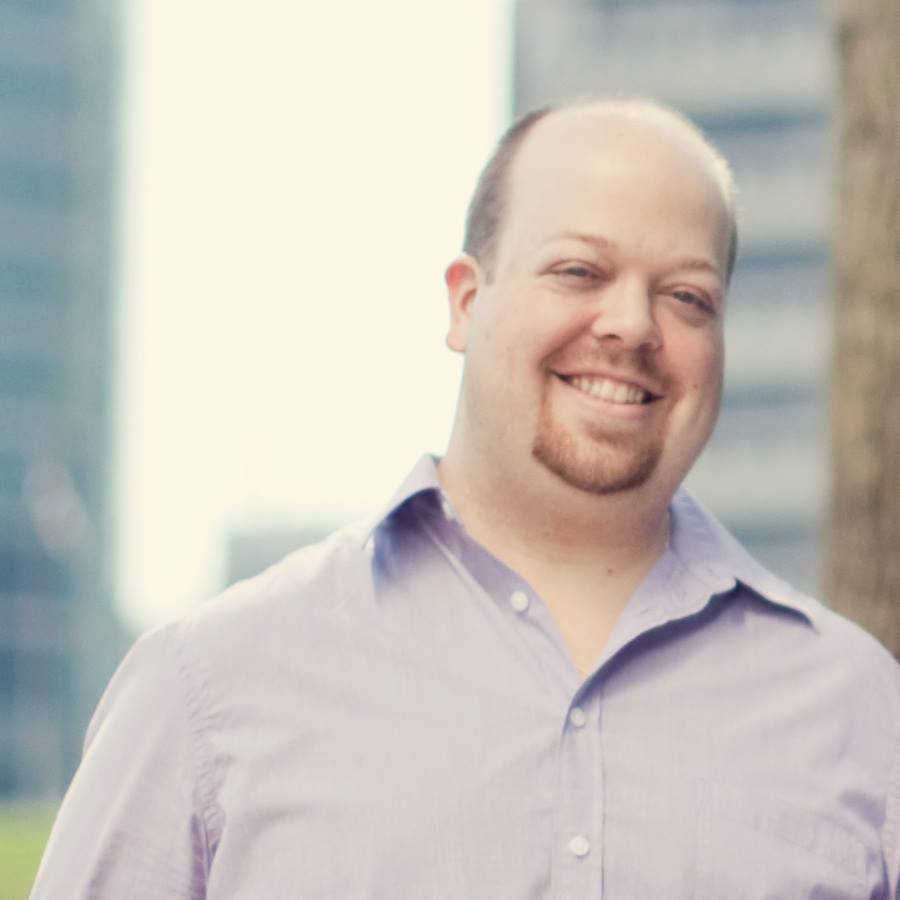 Mike AlltonThe Social Media Hat
Whether you're promoting your own blog or managing social media for multiple clients, a dashboard for scheduling and monitoring is essential. Hootsuite is the tool chosen by millions of users to manage multiple social media accounts, and this book is your field guide to getting the most out of it!

Start by learning how to configure your dashboard to best serve your business goals, then dive into all of the other features and benefits Hootsuite has to offer. Mike, who knows Hootsuite better than anyone outside of Hootsuite, will show you advanced techniques and secret hacks and, at the same time, help you see how Hootsuite can be used to support an effective overall social media presence.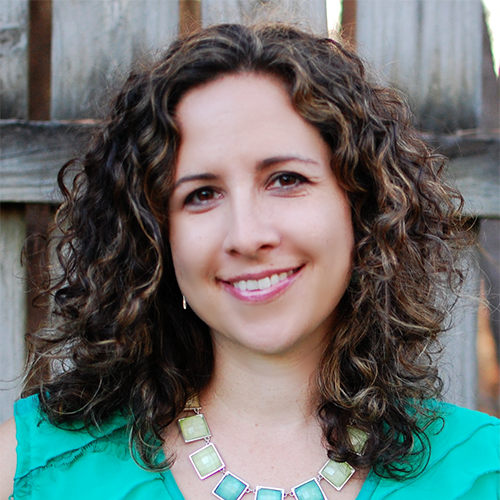 Melissa CulbertsonBlog Clarity
Media Kit Smash

With 8 custom templates made in Canva, Media Kit Smash walks you through making a professional, informative media kit that tells brands exactly what they're looking for. The course is perfect for bloggers looking to boost their income through sponsored posts or speaking opportunities. You'll learn which stats to use (even with a small audience), how to succinctly describe your blog, and how to showcase your sponsorship opportunities. ("I"m excited Melissa is part of the Stack this year. Big companies rely on Melissa. She's a career marketer with great insights" -Dan)
This product requires a coupon code. That code is bcstack17mks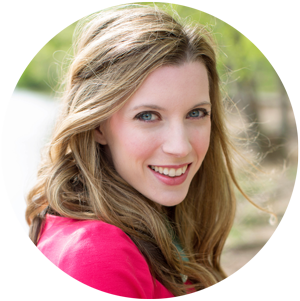 Kayla AimeeKaylaAimee.com
Affiliate Acceleration Mini-Course

Affiliate Acceleration is a self-paced ecourse full of impactful strategies to help you increase your passive income. Students will learn how to create high-converting content using copywriting methods designed to increase click-through rates, discover new promotional ideas for extending the lifecycle of an affiliate link, and learn the simple email strategy that leads to conversions. ("Part of monetizing the audience involves providing products and services that your audience wants beyond your product, which makes this course a requirement." -Dan)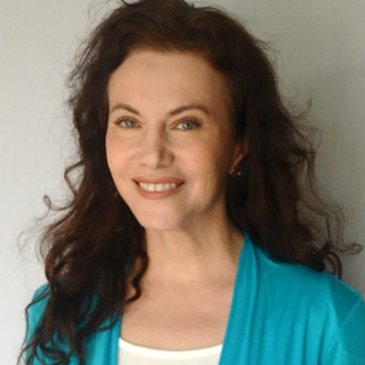 Michelle SchoenCamtasia Trainer
Making Videos and Life Easier with Camtasia

According to the most recent statistics creating video training courses is one of the best ways to make a full time income on the web. Sharing the skills you have learned from your career or your hobbies can be a very lucrative way to earn extra money from home during retirement or as a stay at home parent too. Watch Michelle as she shows you how to use her favorite tool, Camtasia Studio, to put together videos that mix PowerPoint slides, images, stock video footage, animation and beautiful fonts. No prior experience needed. (I live and breathe with my screen capture video . . . don't let not knowing how stop you from being great. Take this course. Learn it. Then know it forever." - Dan)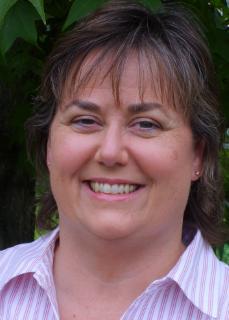 Tammy YorkLandshark Communications
Zero Bullshit PR: Discover How to Get the Attention of Media

The checklist for a great press release. (Never worry about missing an important step. Just check the boxes and move along.) Find out how the pros edit their press releases and avoid looking like an amateur. Seventeen questions to answer to craft a Zero Bullsh*t media pitch. The book is 25 years of experience in media pitching resulting in hundreds of media interviews! (Television, print, radio, and online media are waiting to hear from you - but are you speaking their language?) ("There is huge difference between an amateur and an expert. Can you imagine how many situations, questions and problems Tammy has encountered? Use her knoweldge." - Dan)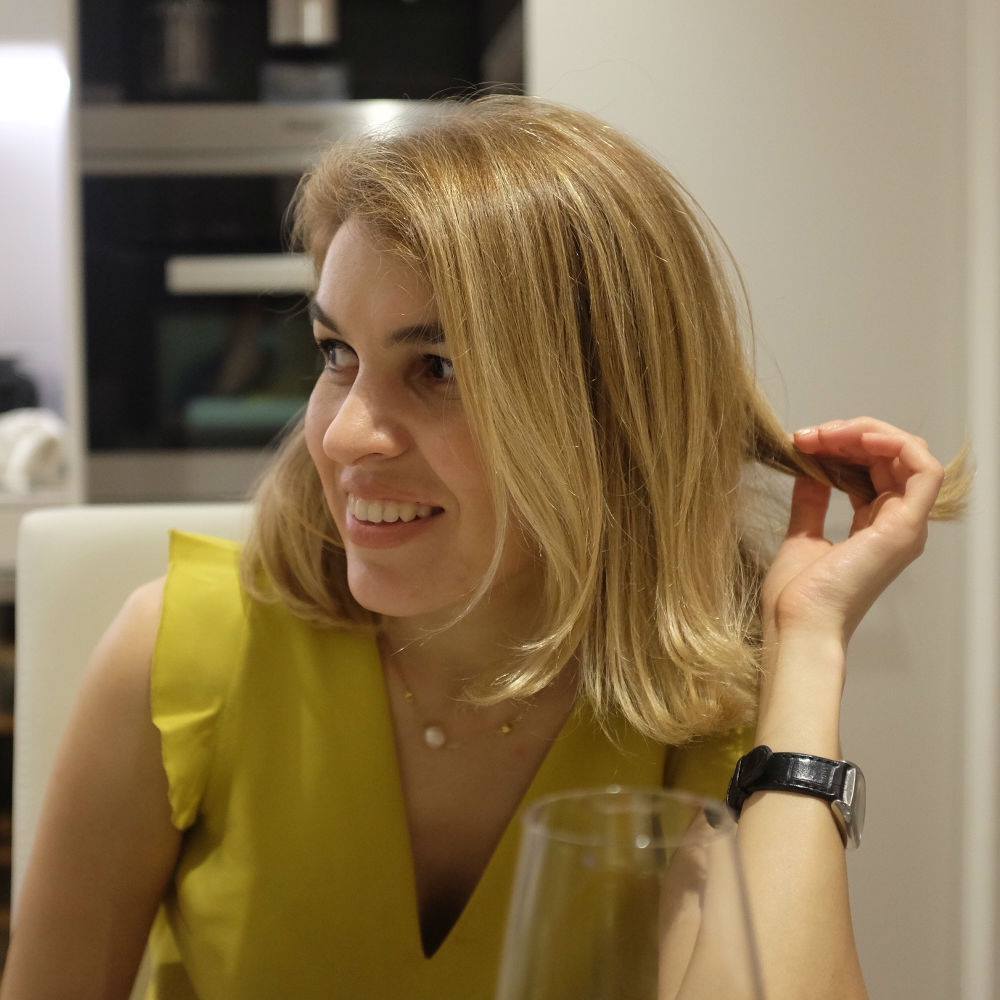 Ani AlexanderAniAlexander.com
Accelerate Your Podcast Success

If you have a podcast but are not happy with the results… If you want to get exposure, grow your podcast audience, interview big names and build your email list with the help of your podcast - then you're in the right place. ("Indeed you are. Indeed." - Dan)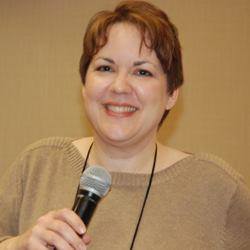 Cindy BidarDigital Business Manager
Easy Does It - Webinar Sales Funnel Training

Master the tech required to set up and host your own free webinar funnel to grow your list, increase your audience, and make sales. Whether you're a coach, a product seller, a blogger or a service provider, free webinar training is one of the most effective methods for growing your business. If you've put off launching your webinar because you're intimidated by the technical requirements, this training is for you. ("Cindy makes all tech, easy. Period." - Dan)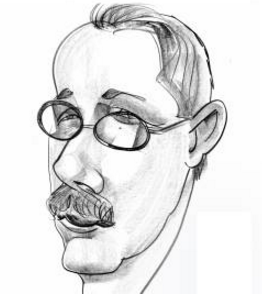 Simon FawkesB2M
Get Your Logo Animated

Logo Animations are a very effective way to make your videos stand out by turning a static logo into a short eye-catching video or GIF. Just send your fully transparent png logo and stand by to be amazed. ("We just had our logo animated and now put it in the corner of our videos. Sorta love that." - Dan)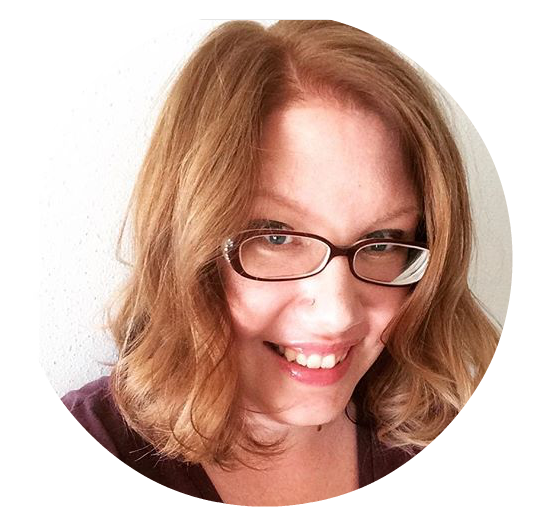 Crissy HeronIndie Biz Chicks
3 Months Pre-Written Marketing Plans

Take the hard work out of marketing with these Pre-Written Marketing Plans. You'll receive the August, September, and October Pre-Written Marketing Plans. Each plan comes with a pre-written newsletter, 30 social media updates, 10 blog post ideas and 5 sales and promo ideas. ("Sounds like it is time to write a book. If you can use these to your benefit, you can give yourself some time to do other things" -Dan)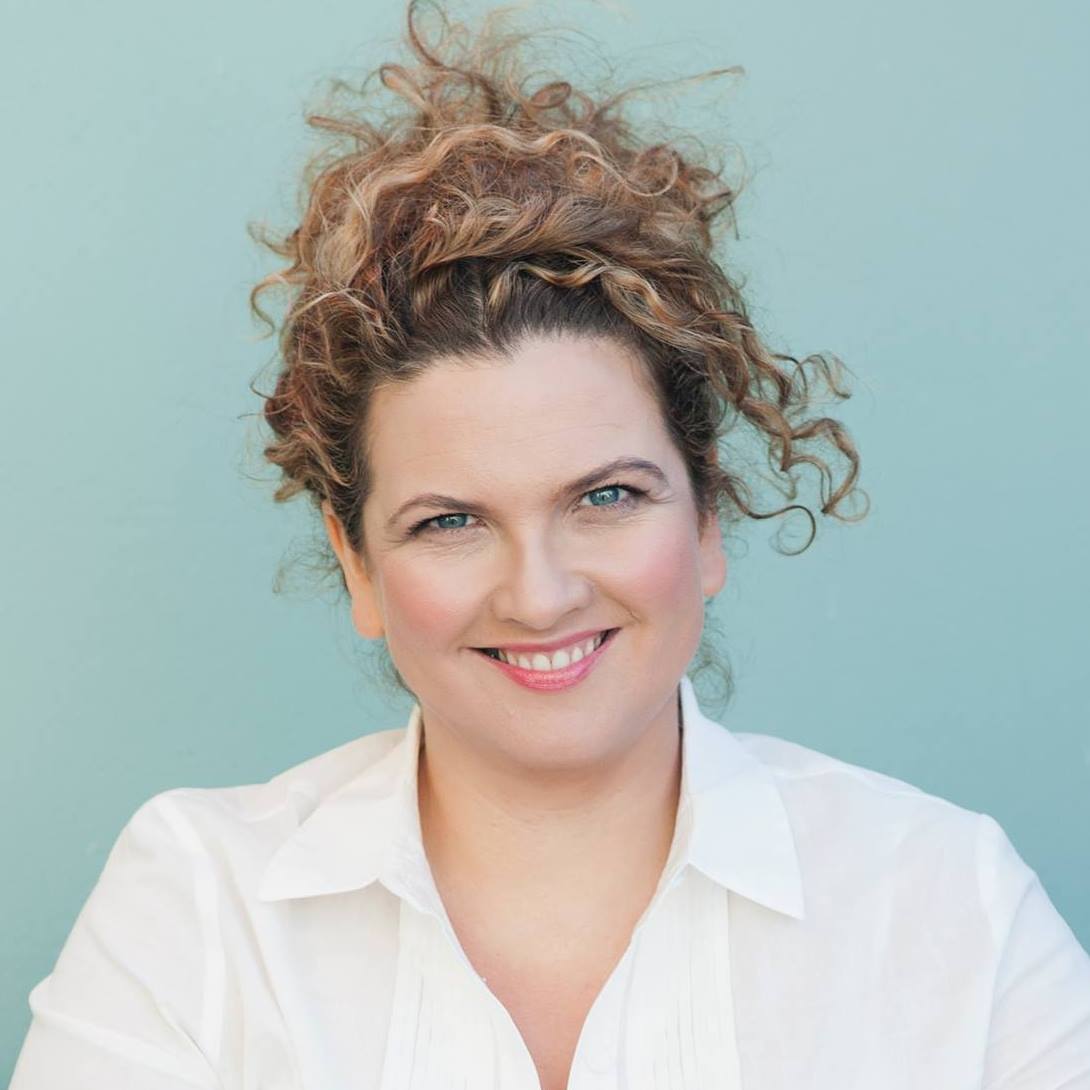 Ingrid Kelly-OwensCameraShy
Live Sales Funnels Masterclass

Sales Funnels don't have to be scary! In fact, they are simply a way to make sure you are meeting your customer when they are ready to work with you. Join Ingrid Owens for a live Masterclass to learn all about Sales Funnels, why you need one and how to set up the right funnel for your business model. By the end of the Masterclass, you will have mapped out your own, unique funnel and be ready to implement! ("Ingrid's in the photography niche and has used her techniques to grow her niche business". -Dan)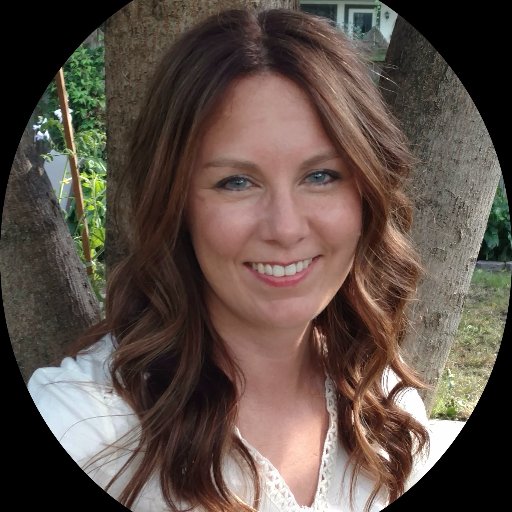 Angie NelsonThe Work At Home Wife
Primp My Post: More Page views Without More Content??

Have you created a lot of great content that you don't feel is getting the respect it deserves? Have you invested a lot of time into your blog but still feel it is under-performing? Primp My Post will show you the exact strategy I have used to substantially increase my pageviews, subscribers and income in a short period of time. Instead of spending your days trying to create more content and more content and more content, let me show you how to make more money with what you have already published. ("I''m curious to see this in action." -Dan)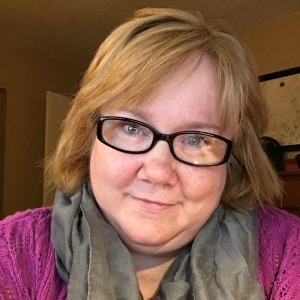 Kelly McCauseySolopreneur Smarts
Momentum Intensive

This is the best 90 minutes you'll invest in yourself all year. When you change how you show up to your business, you start to see different results. No More Procrastination, Thinking Small or Shrinking to Fit Into That Comfort Zone! You'll find encouragement and practical actions steps to follow! ("Kelly has the biggest heart for entrepreneurs. If you've run into road blocks in your business or even have gotten discouraged, this is what you need. Kelly will take care of you." - Dan)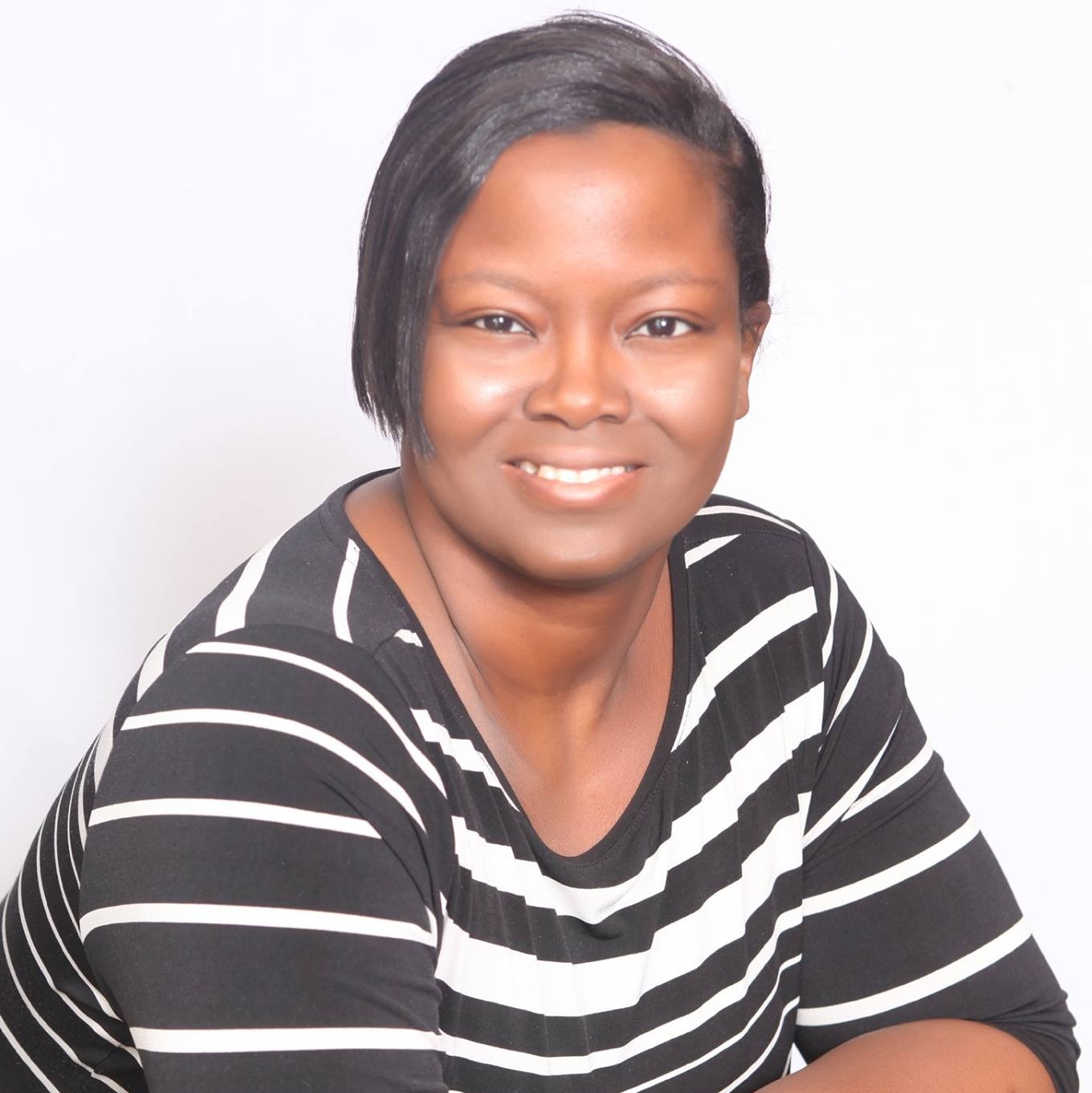 Dr. Aikyna FinchFinch & Associates, LLC
How To Build a Power Presence on Social Media

I teach businesses how to become power players on social media and the tools (paid and free) they need, to be great. ("I gotta say that self promotion is hard. But if we don't do it, who will? Well, Aikyna is about the best self promotion artist I know of. And somehow she's able to do it in a humble and sincere way while still showing the world she's pretty kick ass" - Dan)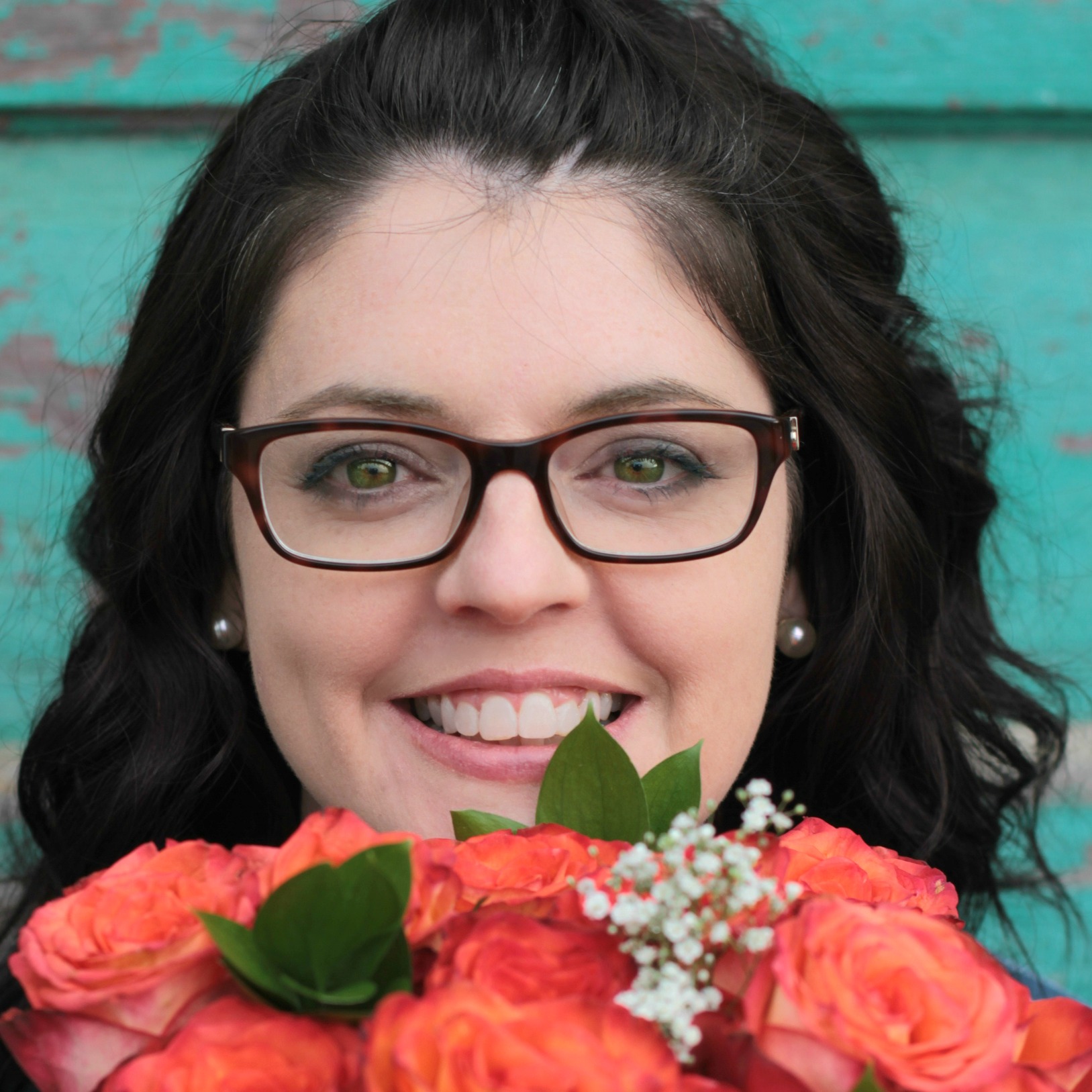 Maria DavisA Problem Like Maria
20 Day Blogging Bootcamp

As a web designer, Maria helps bloggers define their brands and build beautiful websites. Working with different customers, she realized that she wanted to give them a resource that would help them make the most out of their site once she turned the reins over to them. This turned into a blogging boot camp, covering four basic topics (writing, blog tweaks, social media, networking and graphics) and is designed to be worked through over the course of a month.
Mike StewartInternet Video Guy
Mastering Mobile Video

By 2020 Cisco Systems predicts online content will be 80% video. That means to compete online you've got to video content creation and implementation. Mastering mobile video is in the palm of your hands right now with the phone or tablet you already own. Why not learn from the video guy who's been using video online since 2002? ("Little known fact. . .Mike is the guy who produced the #1 hit single PacMan Fever in the 80's" - Dan)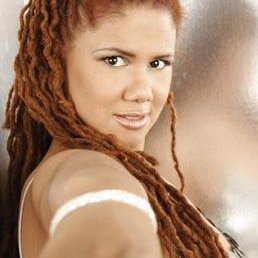 Carla Lynne HallInternet Famous VIP
How to Make Passive Income with Digital Products

Carla got her start online in the music business, one of the hardest niches to master. Naturally, she learned early to turn her music into digital products which led to different kinds of products and helping thousands of people master the craft. In this class she teaches you how to make passive income with a digital product.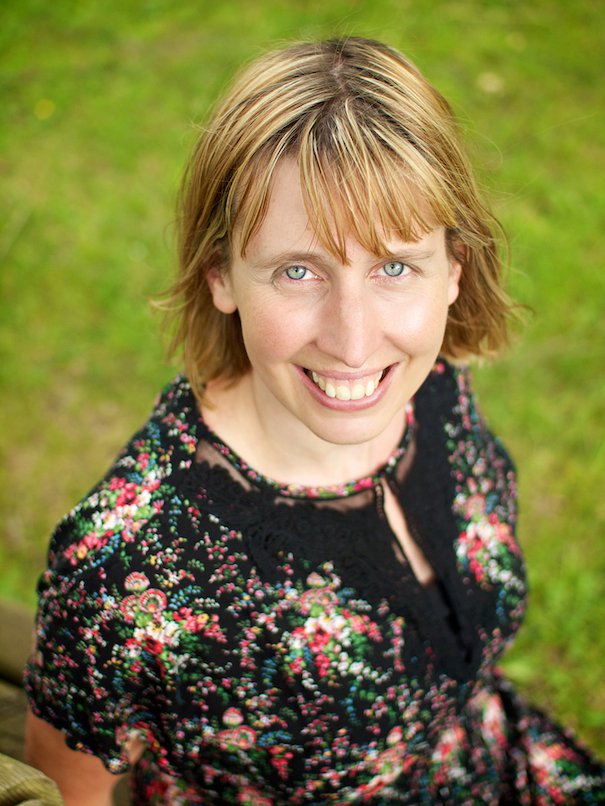 Joanne McGowanGuildford Business Hub
3 Month Marketing Planner

If your marketing is scattergun at best and you never get the results you want then the "Make it Happen - 3 Month Marketing Planner" will get you on track and get those prospects into your business. You'll save time, save money and attract more of your ideal customers to your business.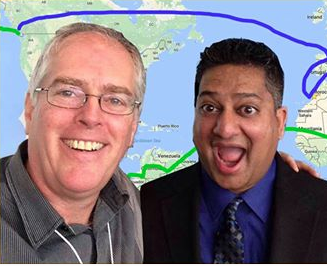 Ricky Shetty & Scott PatonDigital Nomad Mastery
Travel the World as a Digital Nomad

No matter the size of your bank account, or the age of your children, whether you are a single traveler, like Scott Paton, or are happily married with three children under five, like Ricky Shetty, this course will show you how you can create your own adventures anywhere in the world you want to go. ("I still can't fathom Ricky closing up shop and going around the world as digital nomads with kids. It's been fascinating" - Dan)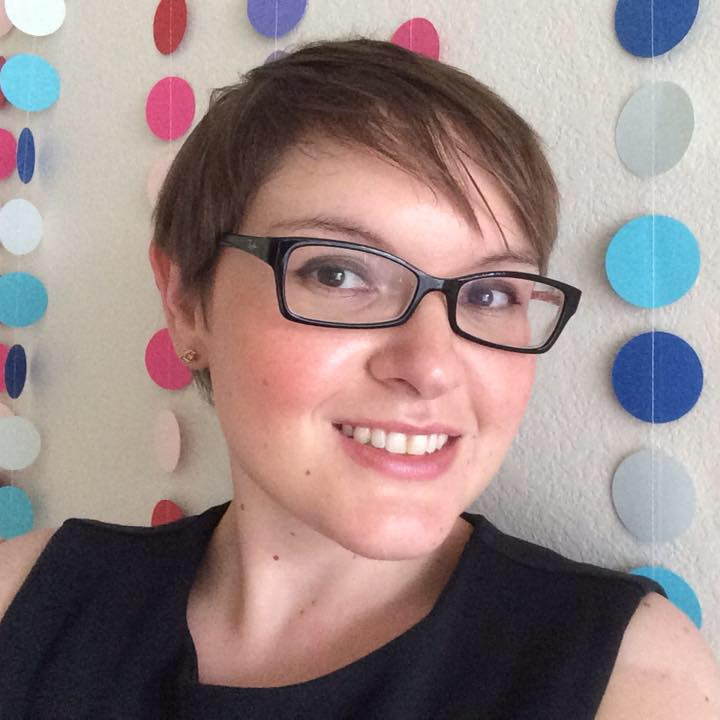 Sarah EggersEggers Web Design
Web Design Crash Course for Creative Bloggers

Why have more than 800 bloggers and entrepreneurs take this course since 2016? It's because they knew that if someone just showed them the ropes, they could manage their website themselves. They took this course because it taught them the key basics of web design in easy-to-understand lectures and homework assignments. And after this course they went out to create gorgeous, engaging web content that their readers loved. ("I feel like part of my success as a blogger has been my ability to code, to not fear code and to not let anything get in the way because of it" -Dan)
THIS CLASS REQUIRES A COUPON CODE WHICH IS HEYFRIEND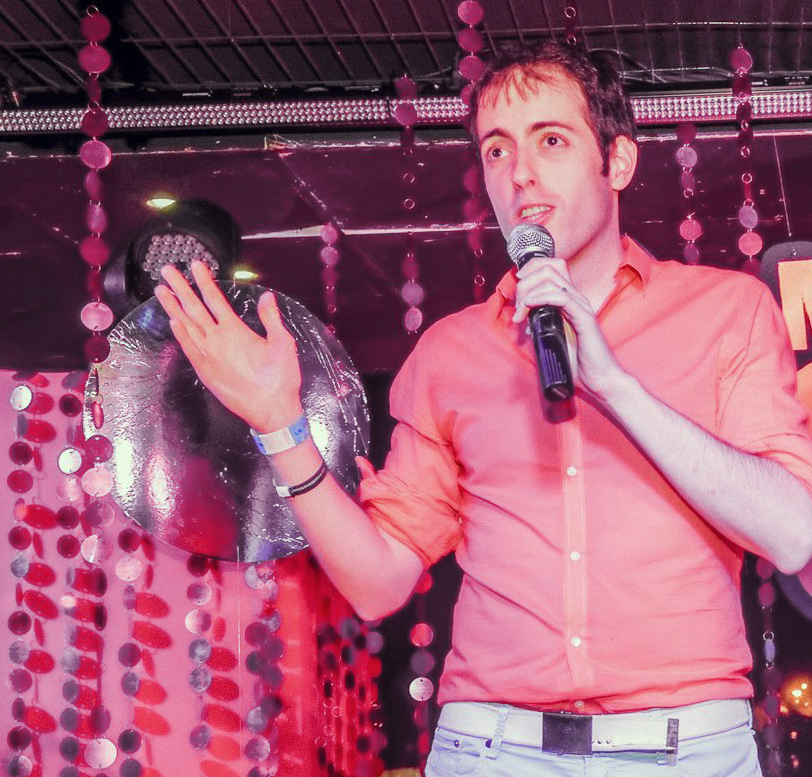 Albert BonetFilmmaker at pod.cat
Make Video Magic - How to Edit Videos

We actually had lots of people ask for a video editing course. So we reached out to our video editing friend, Albert, and asked him to create a course for us. So if you want to make better Facebook, YouTube, on-site videos Albert is going to show you how to do all the cool stuff. And he's pretty awesome all on his own.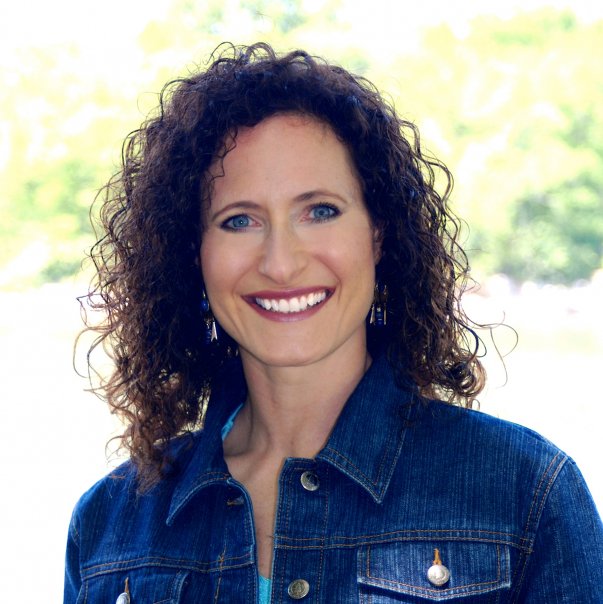 Gina ParrisBuiltToWin.com
The Athlete's Edge: a Dramatically Different Approach to Crush Your Limits

Gina Parris helps high-stress athletes & other professionals master their mindset so they can break through their limits and reach their goals. Her book & videos will help you quickly move past any mental blocks in your business, your sport, or your life. Discover how every frustration is an invitation to come up higher and grow! (Sometimes it helps to look outside your own world to something completely different to find new insights". -Dan)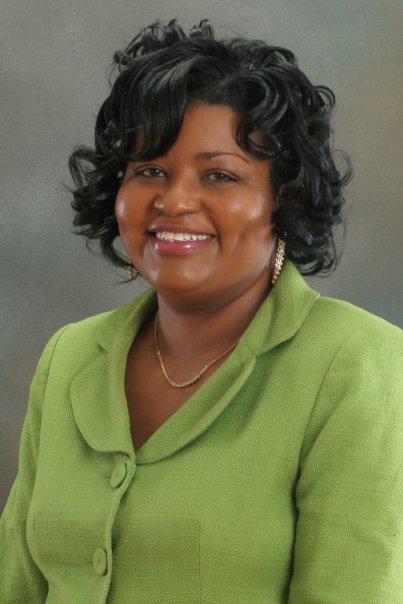 Adrienne DupreeLeave the Corporate World Behind
15 Day Google Analytics Challenge

Do you have a website and you get visitors, but you are unsure of how many visitors you get, what keywords people are using to get to your site and what pages they visit when they come to your site? In order to find out the answers to these questions and many more, you need to learn about Google Analytics. This course is an introduction to Google Analytics, step-by-step instructions on how to set up your Google Analytics account as well as step-by-step instructions on how to run the most important reports. This course will also be taught live in July 2017 and August 2017



THIS REQUIRES A COUPON CODE, WHICH IS: bcstack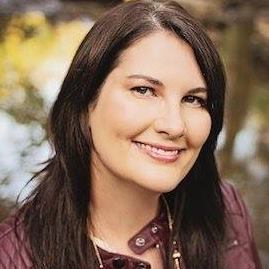 Lesley ClavijoLesleyClavijo.com
A Guide to Your Technical Blogging Frustrations

This book walks you how to set up a website from start to finish without leaving you frustrated or ready to give up! It seems like everywhere you look someone is trying to teach you how to start a blog or website in 30 minutes or less, Right? Truth be told that's pretty unrealistic. To build a blog or website that lasts takes time and planning! After reading What the Tech? You will walk away with tech skills you never thought you could have. Your confidence will give you the freedom to tackle your own tech tasks that could otherwise cost you thousands! Lesley firmly believes that anyone can be techy and that everyone can do hard things, even build and manage a website!
THIS REQUIRES A COUPON CODE WHICH IS bcstack2017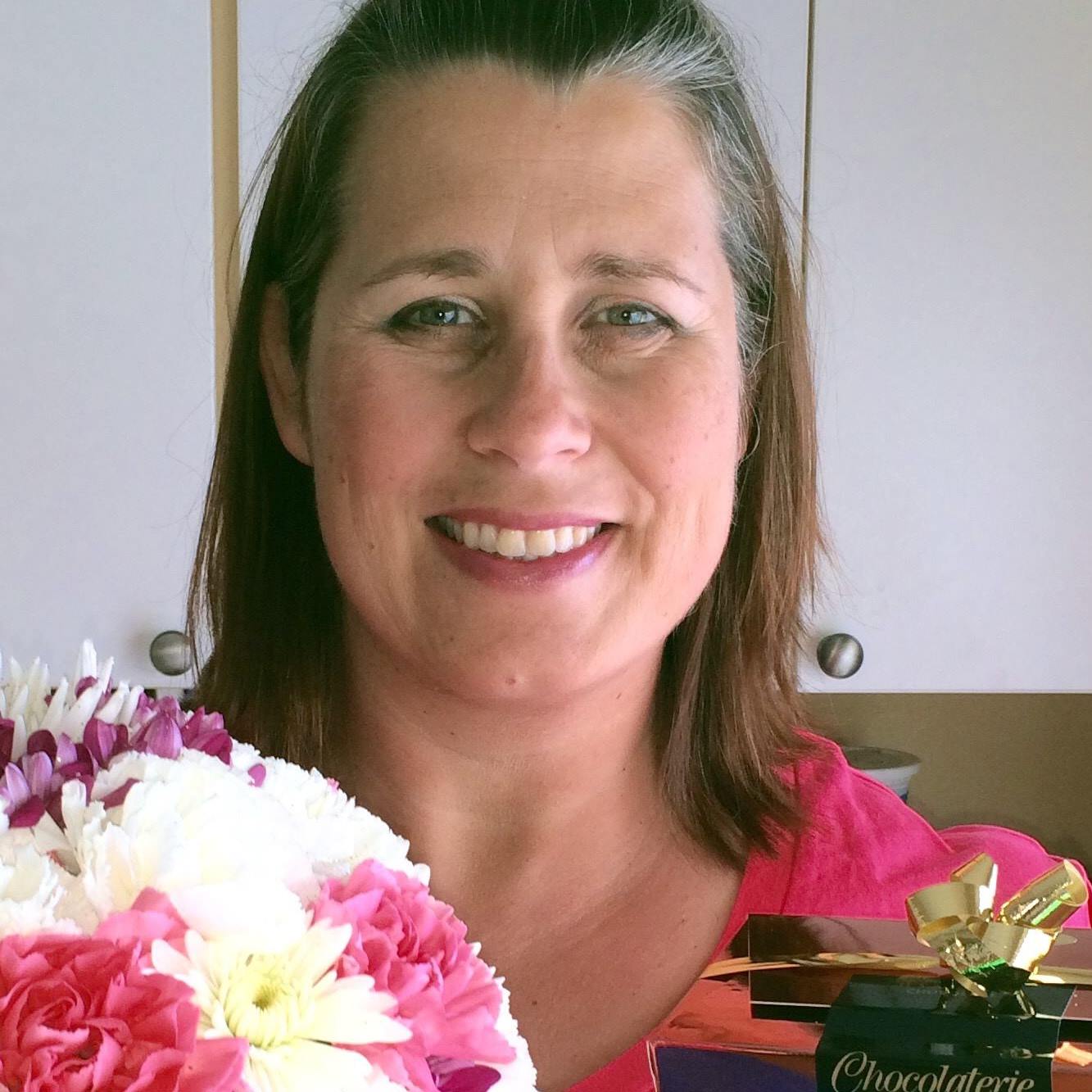 Angelique DuffieldBright Spark Media
Speaker One Sheet Design Templates

Get instant access to the Speaker One-Sheet Design Template bundle to quickly and easily create your own memorable, professional-looking one-sheet to help you get booked to speak...even if you have the graphic design skills of a 4-year old and don't know a sans serif from a hex number.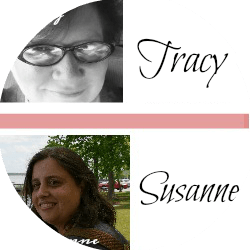 Tracy Roberts & Susanne MyersPiggyMakesBank
$37 Gift Certificate for PLR

Susanne and Tracy had mad e a career ghost writing for companies. So instead of waiting for "jobs" to come in, they decided to start creating pre-written content for companies that needed blog posts, ebooks, emails, newsletters, and articles. They started making "kits" of content and moved from one niche to another helping companies who could use help with content creation. In BC Stack, Susanne and Tracy are giving you $37 to use to buy a PLR pack of your own.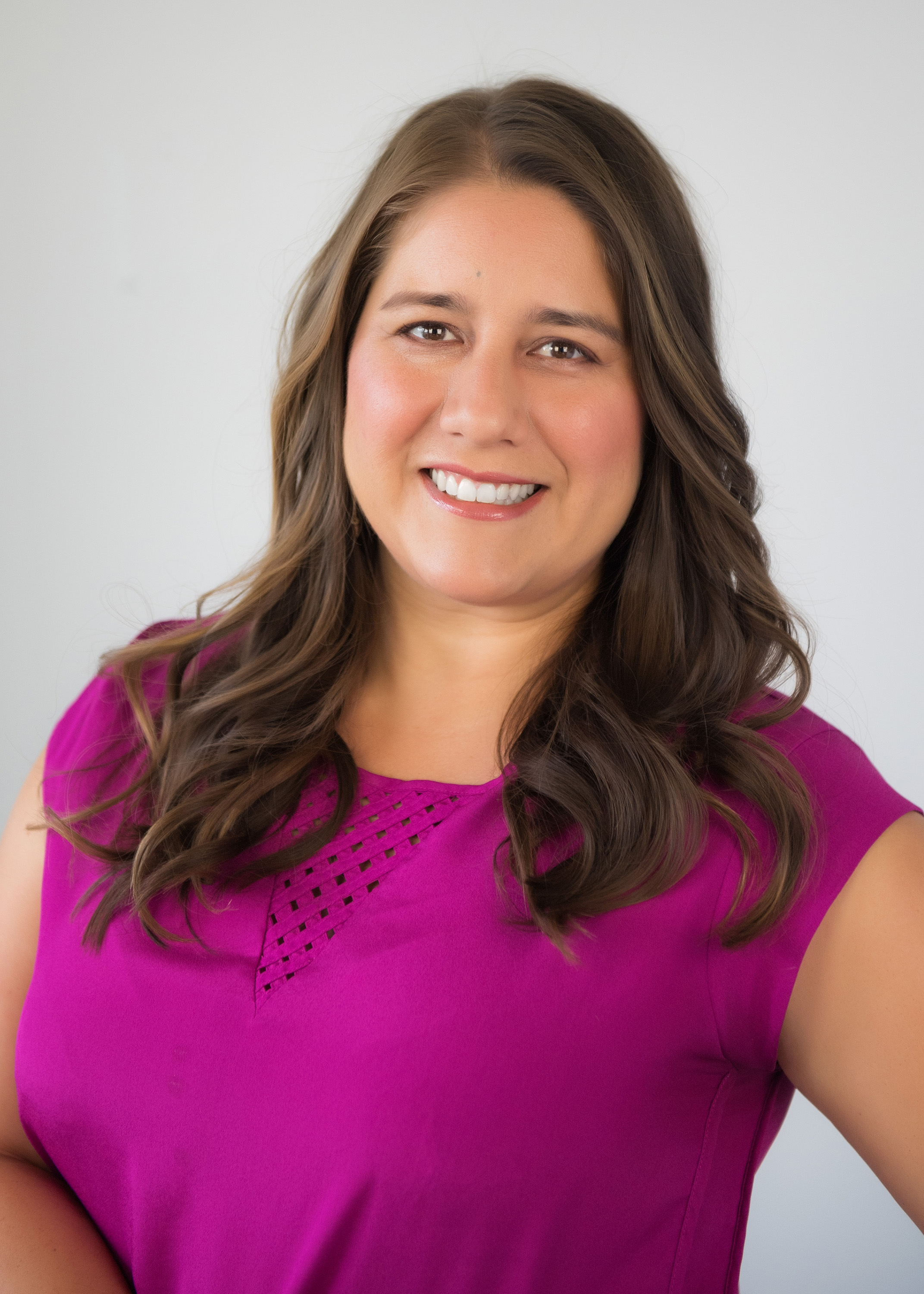 Lena GottWhat Mommy Does.com
How to Successfully Organize a Blog with Multiple Topics

Do you feel like your blog is all over the place? Can your readers find what they're looking for? A disorganized blog affects your ability to monetize and communicate directly with your audience. If you speak to your readers in a certain way, they will feel like you personally invited them to your corner of the internet. This guide lays out a simple plan you can implement that creates a blog that makes sense, even if it's about all sorts of unrelated things.

​
THIS REGISTRATION REQUIRES A CODE WHICH IS: STACK17
If you have problems finding where to put the coupon code,
Click Here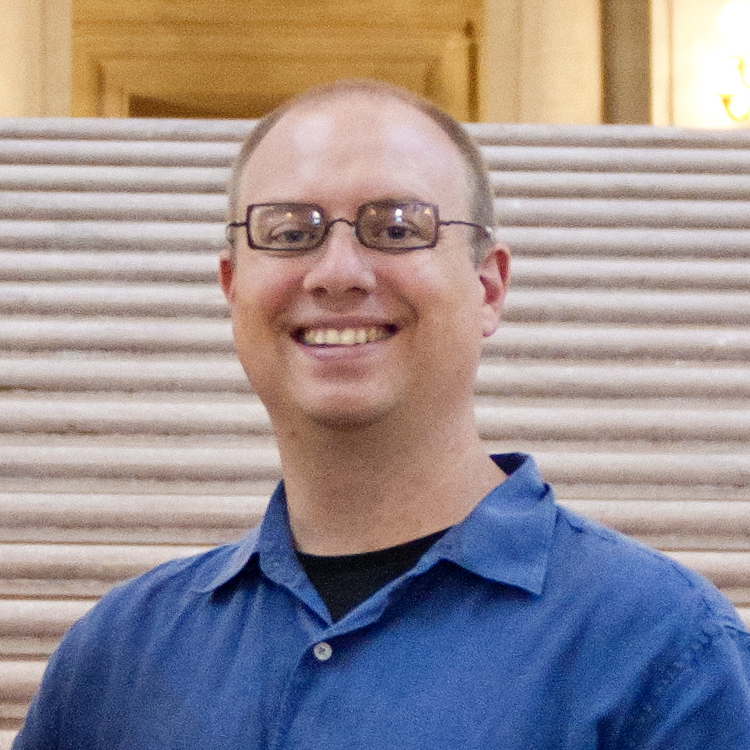 Jeremy RandallProprietorsWeb
Monetization Tools and Tech

This isn't a money scheme, this is no-nonsense teaching about various methods of monetization, helping people understand the tools and platforms available to help them monetize -- and how different choices may or may not be appropriate for their particular situation -- and showing demonstrations of how to use the tools.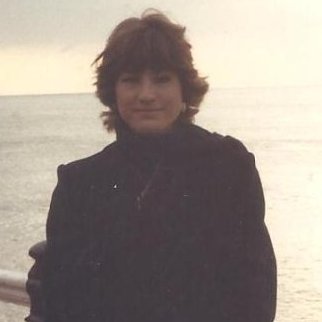 Joan MullalyUI/UX Designer
Periscope for Entrepreneurs

There are several important reasons for using Periscope. This course will explore them and show you how to get started using Periscope and creating high-quality content for it even if you have never made a video before.
THIS REGISTRATION REQUIRES A CODE, WHICH IS BCS2017
3 BUNDLES IN THE STACK !!!!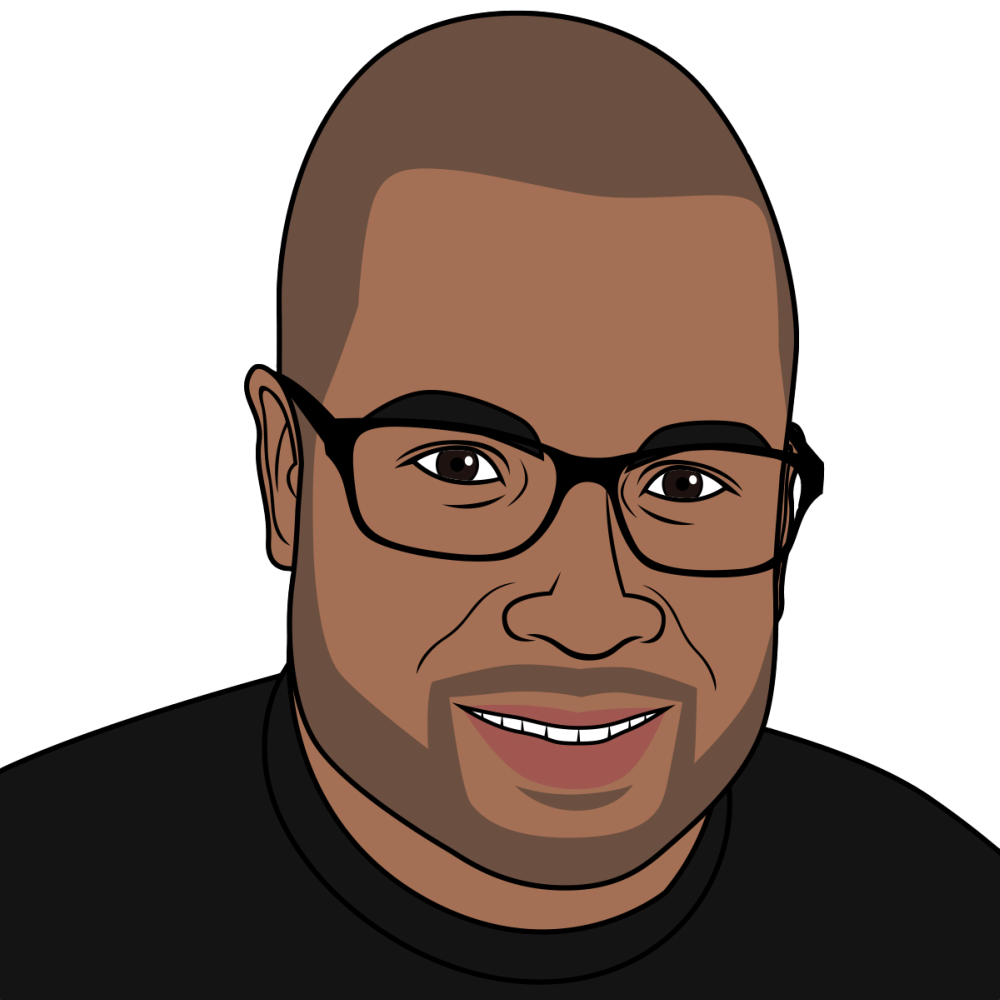 David Anderson InnerBrand.org
A collection of my bestselling books and resource guides that took me from homelessness into being a 6 figure earning entrepreneur:

Including my #1 Bestseller "Pitch Close Upsell Repeat"
"Business Bully"
"FB Live Bully"
"YouTube Bully" and much more. . .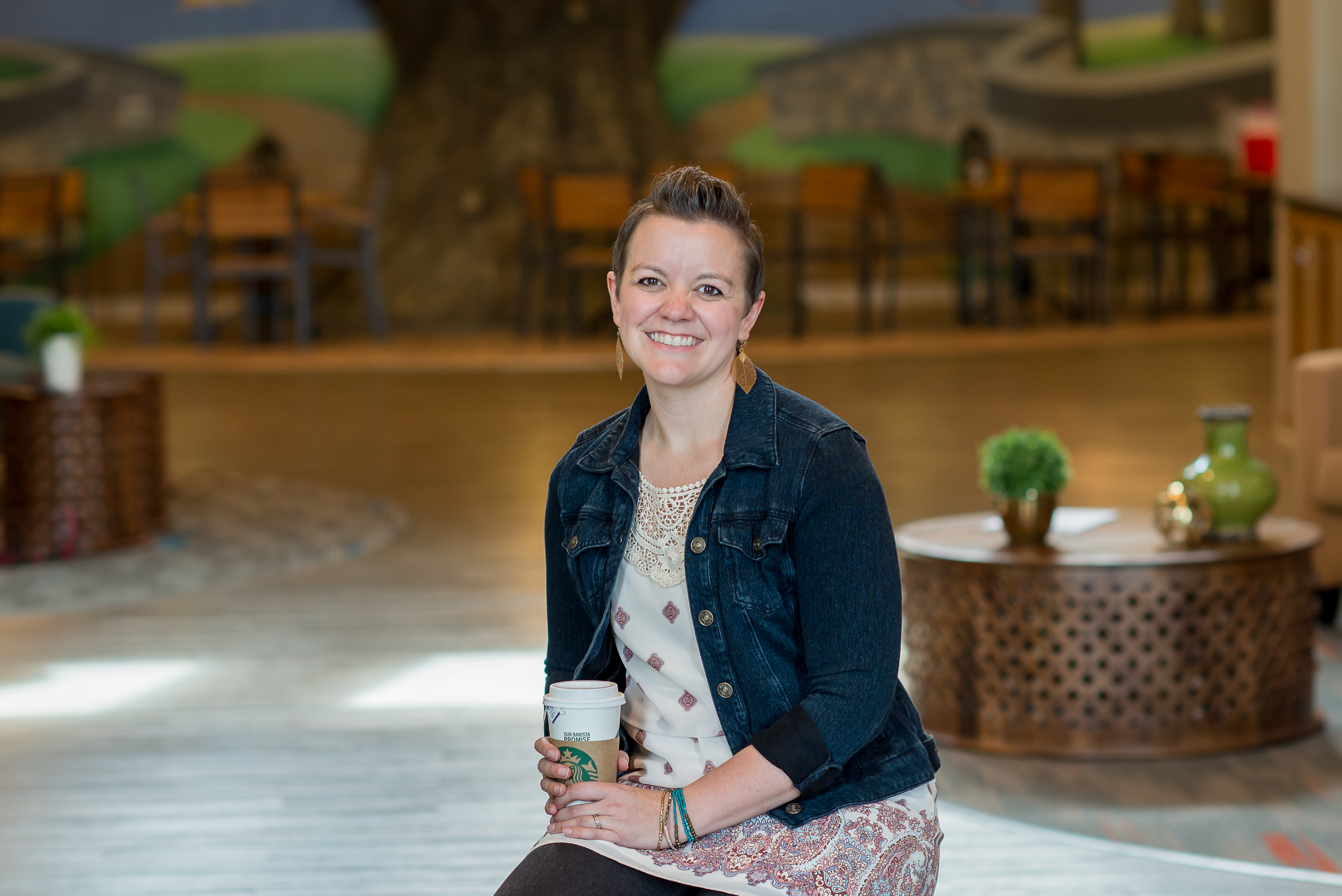 Crystal Stine CrystalStine.me
I'll walk you step-by-step through creating beautifully & thoughtfully designed items your audience will love. Thousands of bloggers, business owners, and creatives have used these ebooks to take their dreams to the next level - now it's your turn! This bundles includes:

Creative Basics
ebook Basics
and Gift Guide Basics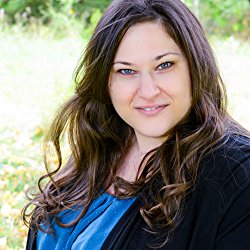 Sarah Titus SarahTitus.com
You CAN make great money while working less hours AND keeping your integrity and honesty as a blogger. The Honest Bloggers Bundle includes my Blogging Binder to get your blog highly organized quick and 5 more incredibly popular books to get your blog soaring NOW, including:

The Blogging Binder
Make Money Blogging: How to find ideas that are right for you
How to turn your blog into a six-figure money making machine
How to work less and create killer content
How to boost your Alexa score organically
How to make real money as a virtual assistant



THIS REQUIRES A COUPON CODE, BCSTACK20SEVENTEEN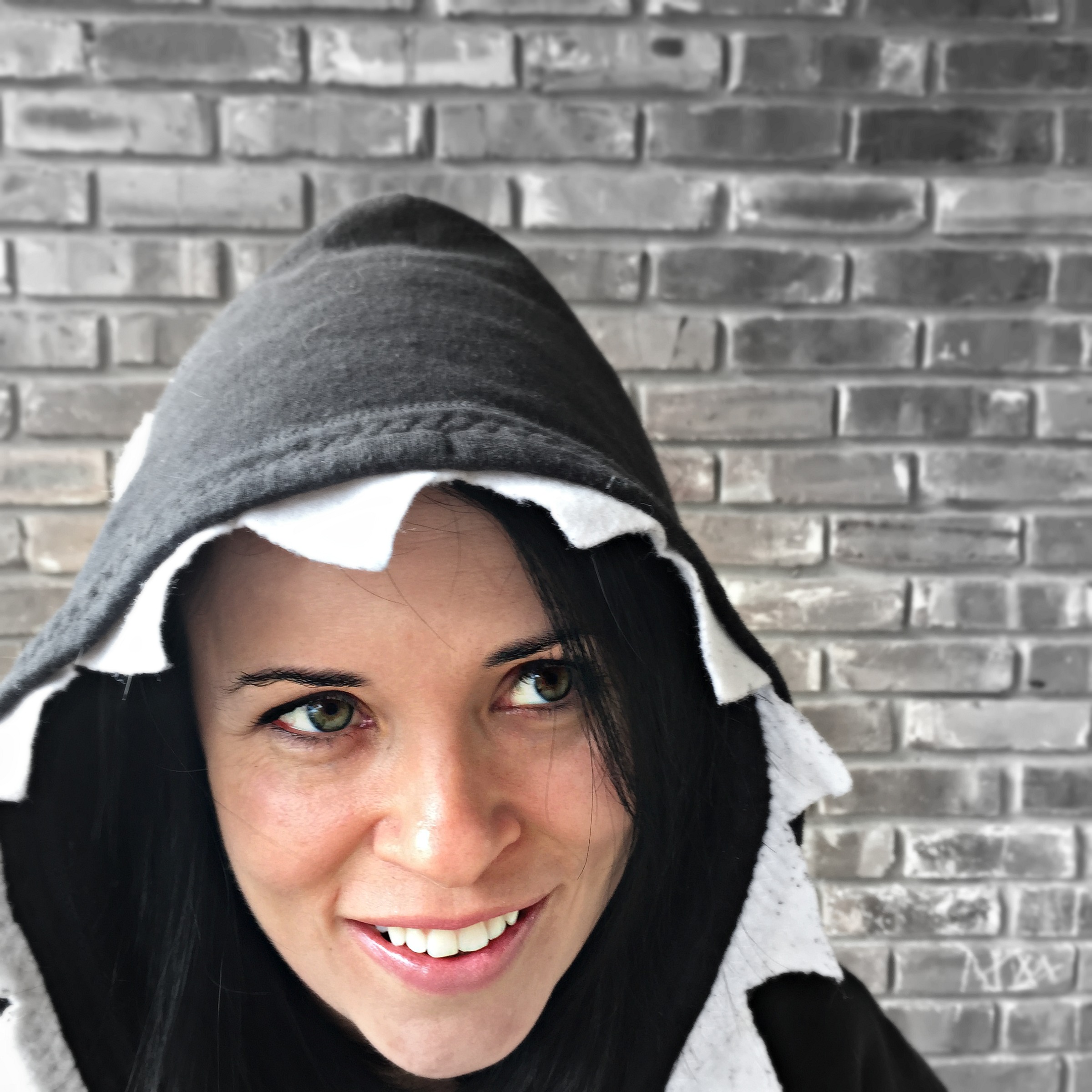 Kirsten OliphantCreateifWriting.com
Should You Start a Podcast

This course is a unique look inside the podcasting world. With no-BS interviews with actual podcasters plus a handy guide with tips and best practices, this course will help you start a podcast with realistic expectations and an understanding of what's actually working for podcasters.
Sheri Ann RichersonExoticGardening.com
Ways to Make Money With Amazon You Never Knew

My goal with this eBook is to give you various ways you can start to make money though Amazon. This ultimate guide contains all of the obvious and not-so-obvious ways to make money through Amazon. Think of this guide as your key to generating income from home with any skillset. ("Holy moly . . . Amazon MTurk? This is the product I'm most excited about. These are things I've never even heard of." - Dan)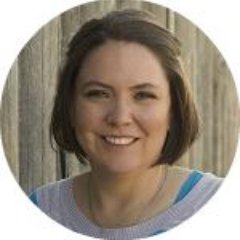 April LemarrNiche Starter Packs
11 Ways to Profit With PreWritten Content (Plus 5 Prewritten Content Packs)

Discover ways you can use pre-written content in your business to profit. You'll learn 11 different ways to use ready-made content to your advantage. Plus you'll also get five pre-written content packs to use in your business. At Niche Starter packs we've got an entire arsenal of content on different niches such as health, children and business.
Have questions? Here are some answers to those questions that you might be mulling over.
HOW DOES THE BUYING PROCESS WORK?
When you click the BUY button, you'll be taken to the checkout page where you'll be asked for your name, email and username info. Then you'll be taken to PayPal. PayPal accepts credit cards and PayPal accounts as payment. For us it is just a merchant processor. When you finish the transaction, you have to press the "return to merchant" button. . . what a pain that is. And then a warning pops up that says the page is not secure. Well, that's true. You're just being taken to an information page. So we didn't add any security features. It's just a page. :) That's it!
WHICH PRODUCTS WILL I RECEIVE?
You will receive access to all the products listed at BCStack.com (plus some unannounced ones that will come via email afterwards). They are yours to grab up until September 19th. Instructions on how to get them are included in your first email.
HOW DO I ACCESS AND / OR DOWNLOAD THE PRODUCTS IN BC STACK? AND HOW LONG DO I HAVE ACCESS?
Once you purchase the BC Stack you will receive an email with a link to the products. All instructions on how to access them are in the email and on the download page. Now, not all of these are downloads. Some are paid courses on UDEMY. Those products have a coupon code that takes you to the UDEMY Course so you can take it for free. There is a Premium Plugin Membership site you will be able to become members of. There are 31 Day email courses. There are conference tickets. It's not just downloads, it's a ton of cool stuff. You have 60 days to get everything.
I DO NOT HAVE A PAYPAL ACCOUNT. IS THERE ANOTHER WAY TO PAY?
Yes! The awesome thing about Paypal is that it allows you to make purchases simply using your credit card. When you're directed to PayPal at purchase, just below the login part is a link to use your credit card. To learn more about that read this Pay with Credit/Debit Card on Paypal
I HAVE NOT RECEIVED MY DOWNLOAD LINK, WHAT DO I DO?
Check your spam and junk folders first. And if you don't mind, wait 10 - 15 minutes or so. Then if it is not there please email us at thebcstack@gmail.com and we'll get all over it like white on rice.
I CAN NOT DOWNLOAD OR ACCESS THE PRODUCTS, WHAT DO I DO?
If you are unable to download or access a specific product email us a thebcstack@gmail.com and we'll help.
CAN I PURCHASE JUST PART OF THE BC STACK?
No! You certainly don't have to download them all. They are all worth more than $27. So even if you take advantage of just one you are getting your money's worth.
CAN I PURCHASE HARD COPIES OF THE BOOKS AND PRODUCTS?
YES! If there is something you would like us to rip to DVD for you or print, contact us and we can tell you how much it will cost.
CAN I ACCESS MY PRODUCTS ON IPAD / KINDLE or OTHERWISE?
Yes. You should have no problem. If you are looking for a PDF Reader consider downloading this one from Adobe --> PDF Reader
HOW DO I DOWNLOAD ALL THE FILES TO THE IPAD?
You won't be able to download them all as they aren't all downloads. Simon Fawkes is going to take your logo,animate it and send it back to you. Natasha Rivera is going to edit a podcast. The ones that are downloadable should be no issue. >
CAN I SHARE MY BC STACK PRODUCTS WITH OTHERS?
Yes and No, We would love you to share the Stack with other people you think would love to buy it. That's why we have an affiliate program. At $27 if you think something is good enough to share, your friend should be able to overcome the $27 price in favor of your recommendation. (And use your affiliate link!!) But no, don't download an ebook and send it to a friend. That's not very nice to that content creator. If it has value, buy another. For information on how to become an affiliate please email us here thebcstack@gmail.com
DO YOU OFFER REFUNDS?
No, there are no refunds offered. Once you purchase you have access to all the digital products. There's no way to get those back from you. So to protect the experts, we don't do refunds. Sorry. But we will work hard to make sure you're satisfied.
WHY ARE YOU SELLING ALL OF THESE PRODUCTS SO CHEAP?
We want this to be a no-brainer experience for you. The BC Stack is full of incredible resources that we hand picked knowing that this information will change lives. That is part of our mission of Blogging Concentrated and we want this information in the hands of our members. Plus, how are you going to meet all these authors otherwise? You'd have to shell out thousands of dollars to get these products.
I AM STILL HAVING TROUBLE AND HAVE READ THE ENTIRE FAQ.
If you're still have trouble and the FAQ's don't help please email us here thebcstack@gmail.com and we'll do our best to help you.
FINAL TIPS
Please remember to back up your files. We are unable to send you copies of the e-books that have been deleted or lost.
Each of the e-books in BC Stack is copyrighted by the original author.
Your purchase does not entitle you to share the files or upload them anywhere online where others can access them.
Sharing e-books, videos and audios is theft and steals from the authors who work so hard to create these wonderful resources, so please make sure that you are respecting their copyrights (and you can always point others in the direction of their websites)
Due to the limited time offer, Blogging Concentrated will not be offering refunds. However, they WILL make sure that you get what you'd paid for!
Thank you.
Enter your text here...